Posted in
Fun Ramblings
,
News
on September 29th, 2015 by Caissa "Cami" McClinton –
Be the first to comment
Hooray! We have another fabulous prize in our Finish in '15 Contest! Remember, you can enter until September 30!
Have you heard of Margaret Hubert? If not, it would be my pleasure to introduce you to one of crochet's most prolific designers. Margaret Hubert is the author of more than 20 crochet and knitting books. She has been involved in the needle arts industry for years and has been instrumental in developing new generations of crocheters. In 2012 she was inducted into the Jean Leinhauser Crochet Hall of Fame.
We're lucky to be able to offer a copy of her latest book, Customize Your Crochet, as a prize in our Finish in '15 contest.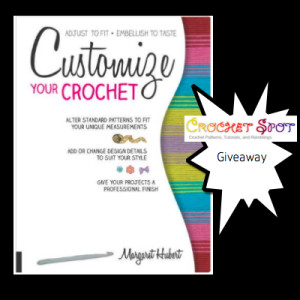 read more »