Posted in
Free Crochet Patterns
on September 29th, 2020 by Amy Yarbrough –
Be the first to comment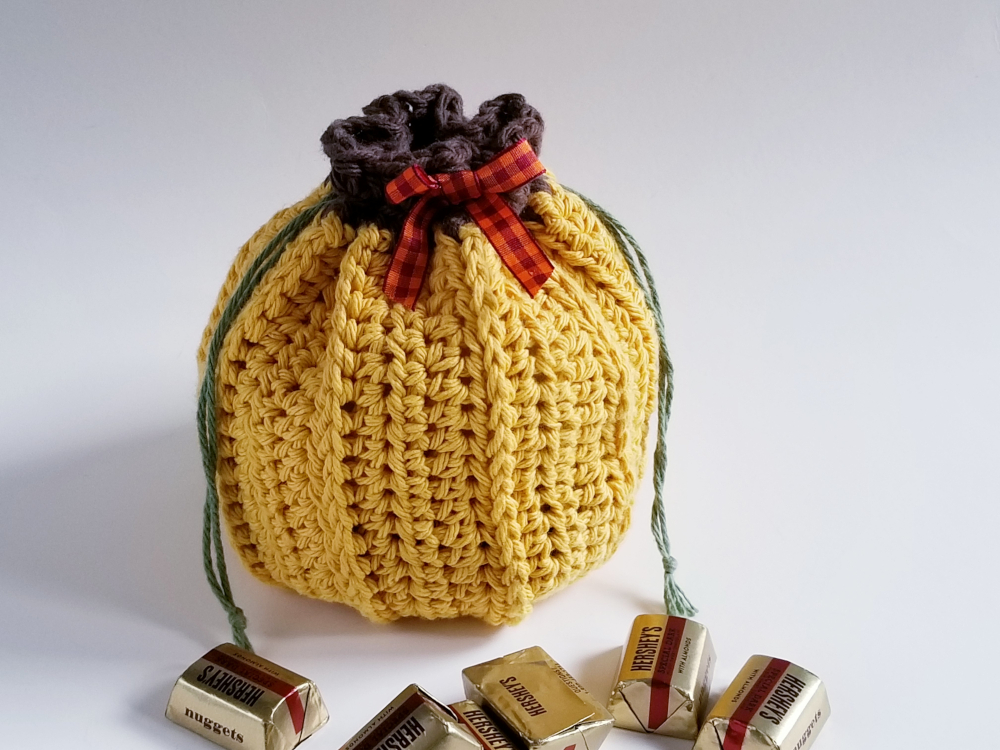 Last year I designed the first favor bag that began a trend when I designed the Carrot Favor Bag for Easter. Since then I have crocheted a total of 6 favor bag designs, 4 revolving around Spring, you might say, and 2 at Christmas. Be sure to check out my other Favor Bag Crochet Patterns. This year I realized I hadn't designed any for the Autumn season and I set about to remedy that. And wouldn't you know what I would make?
Are you a pumpkin maker? Every Autumn I get sucked into the fascination of the crocheted pumpkin. Perhaps it is the warm, festive colors that so suit the season, or perhaps it is the unique but easy construction. I don't know.
In designing the Rustic Pumpkin Favor Bag I had to figure out how I would achieve the ribbed effect. Since this wouldn't be a sealed project, and I couldn't cinch in the sides with stitches, I decided to simply create the effect with the fabric by working every 4th round around the front post of each stitch.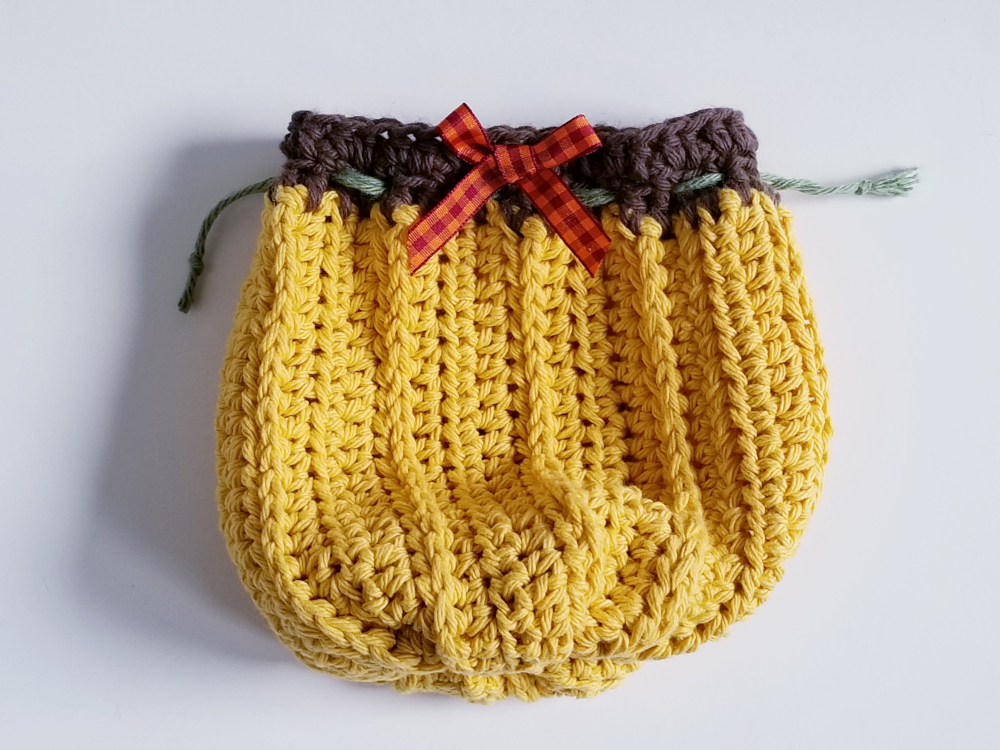 First you crochet a panel as you would when beginning a pumpkin. After sewing the ends together, you then gather and sew up the bottom. The stalk is created with rounds of half double crochet that is cinched when the bag is closed.
Top it off with an Autumn-inspired bow and you're ready to fill it with goodies!