Posted in
Free Crochet Patterns
on September 20th, 2019 by Amy Yarbrough –
2 Comments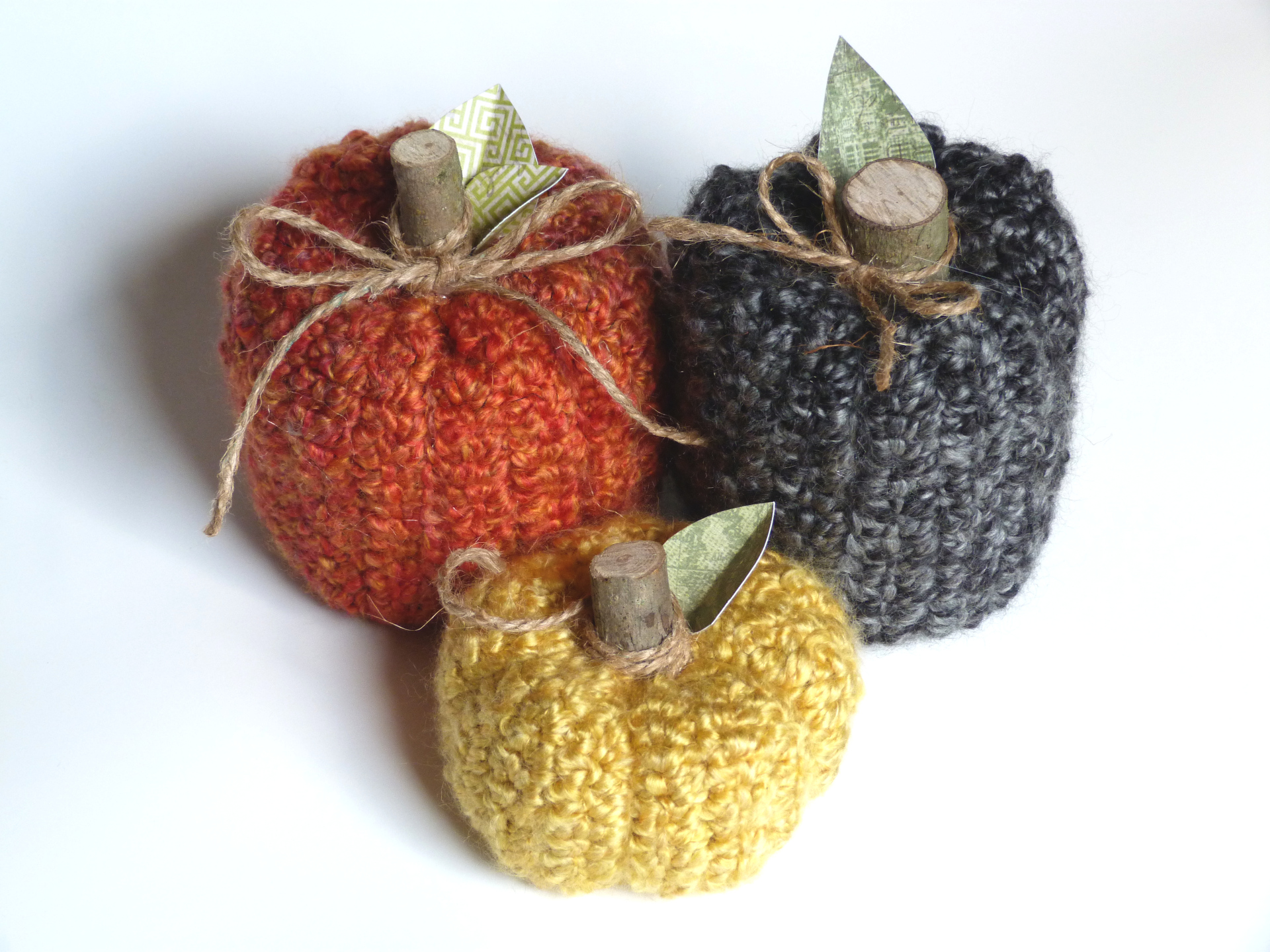 Have you decorated for fall yet? Sadly, I've only just begun. But here is my start, three rustic-styled pumpkins made with Homespun yarn.
These pumpkins are easy to crochet. Because of the uniqueness of Lion Brands Homespun yarn I decided to keep the actual crocheting simple and stick with single crochet.
Have you ever made crocheted pumpkins before? It sounded daunting to me when I first tried it some time ago but it surprisingly isn't as hard as you might imagine.
However, I'm not sure that I don't prefer decorating them! I love the rustic elements you can add to these pumpkins: wood, jute, and even scrapbook paper.
Be sure to check out my tips near the bottom on how to more easily shape larger pumpkins! And as usual, have fun, and let me know what you think!