Posted in
Free Crochet Patterns
on January 6th, 2021 by Amy Yarbrough –
Be the first to comment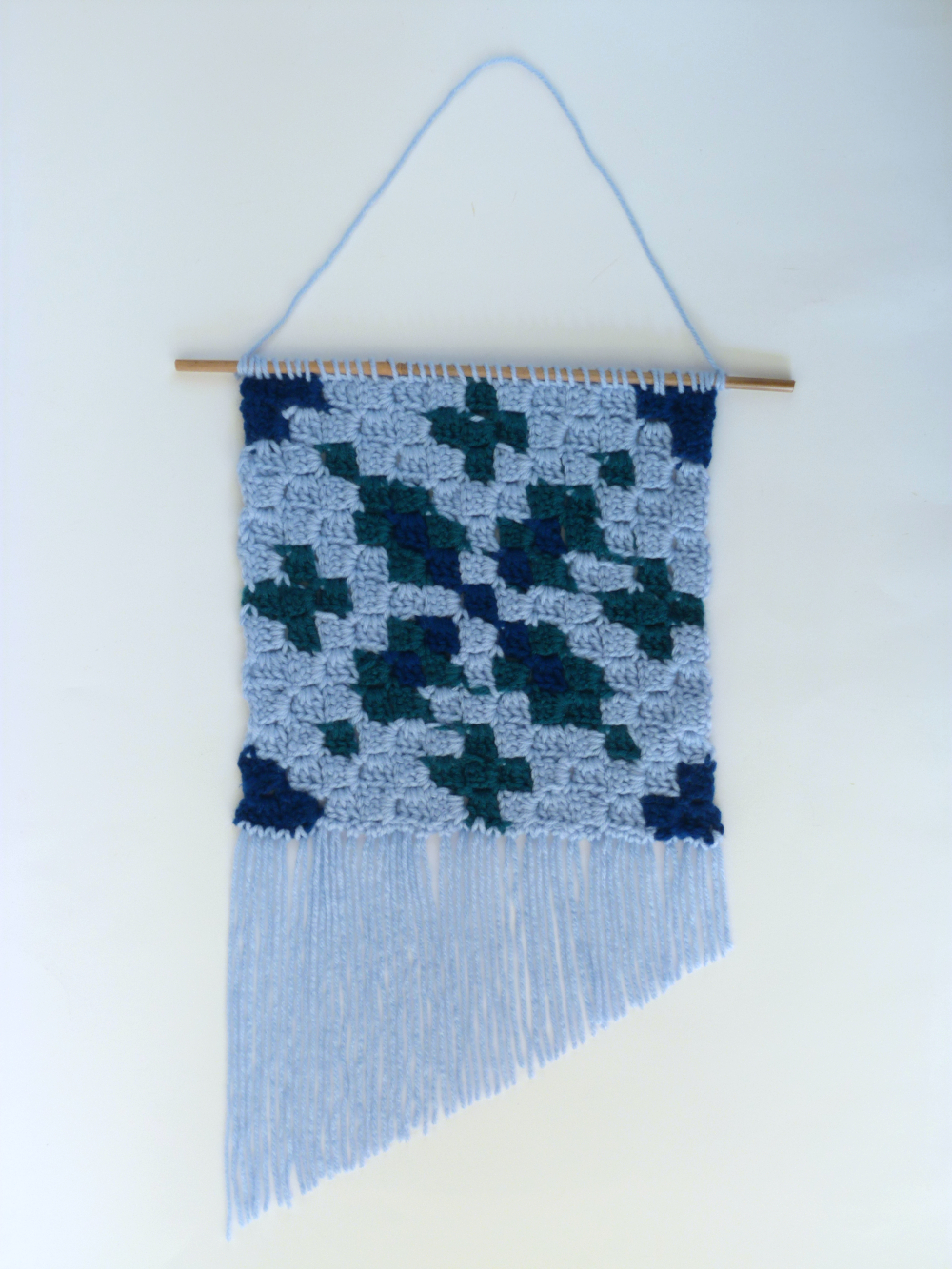 How do you feel about those long winter days ahead? Whether you like them or are in dread of them, I propose this will be a wall hanging for everyone! Here's my reasoning: For the lover of winter, this is the perfect way to enjoy it better. However, for the one who dreads it, this is the perfect project to add some color to the dreary days!
Corner to corner crochet is a lot of fun. I love the variety of designs you can make simply by working blocks of color. This project features 3 colors, a tad more involved then 2 color C2C crochet but don't let that scare you. Follow the graph and don't forget to check out the links on how to C2C Block Stitch.
If you've crocheted corner to corner before you will know that it often presents a lot of ends to weave in later. You can minimize this by following a few suggestions of mine and searching the internet for advice from other, well-experienced C2C crocheters.
I hope you enjoy this project! Don't forget to let me know what you think of it in the comments below.