Posted in
Best Crochet Patterns
,
Fun Ramblings
on July 19th, 2017 by Rachel Choi –
Be the first to comment
Have you ever heard of the phrase "Christmas in July"? I'm not quite sure of the origin, perhaps it's a longing for the chill of winter in the heat of summer, or a marketing technique to increases Christmas related sales in July. Either way, in the crochet world it means you better start your crochet projects now, in July, for them to be done by Christmas! In this post I rounded up a few Christmas related patterns and also gift ideas, that aren't always quick to crochet (especially if you're planning on making multiples). You'll need to get started on them right now if you want to ensure they're completed in time for Christmas!
1. Ruffle Christmas Tree Skirt – The pattern is deceivingly long to crochet. The ruffles use more stitches than you think! Get started on this tree skirt early so you'll have it to decorate your tree for Christmas.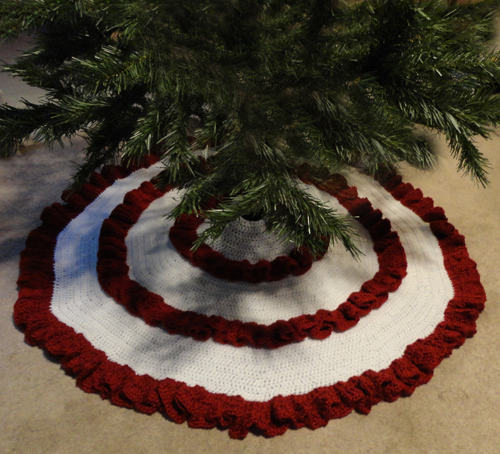 read more »