30% OFF Hamburger Coasters Crochet Pattern
By Rachel Choi –
Be the first to comment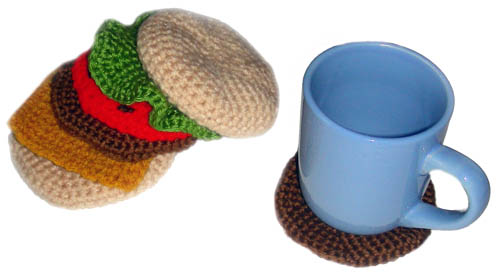 Now 30% OFF in the Crochet Spot Store, this crocheted hamburger isn't just fun to look at, you can use every single piece of the burger as a coaster! One hamburger contains 7 coasters, but of course you can add extra cheese or other ingredients to make your burger even bigger.

Click here for 30% OFF!
Pattern is already marked down. There is no need for coupon codes. Log in, then add the pattern to your cart and check out. All purchases can be downloaded directly from your account once completed. Offer ends September 27, 2018.