By Amy Yarbrough – November 3rd, 2020
7 Comments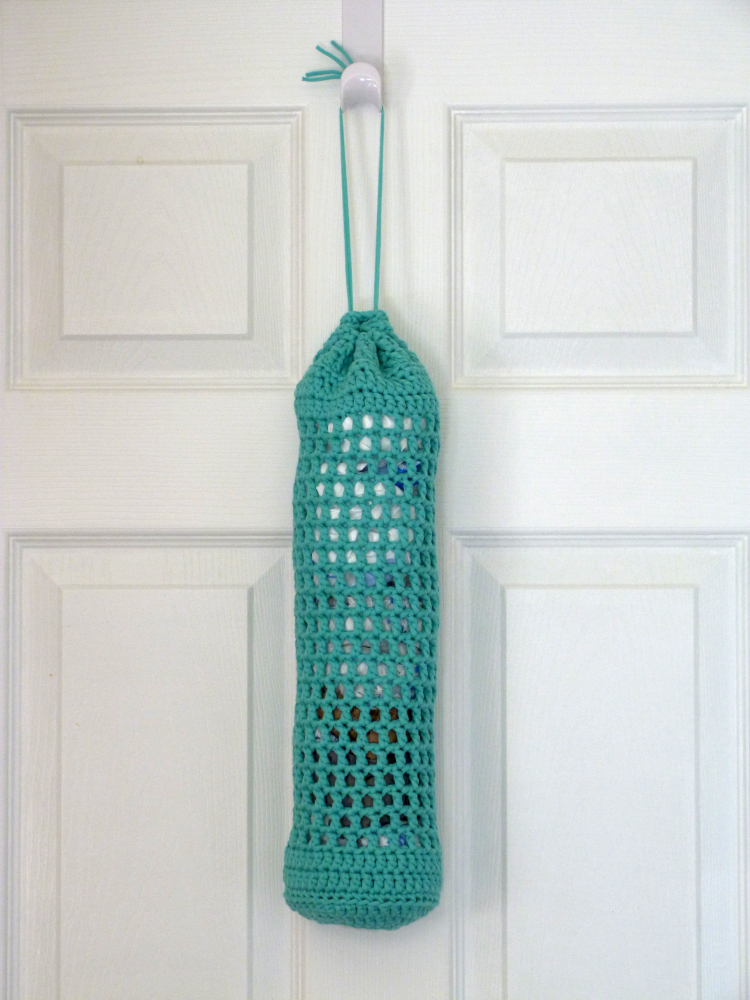 If you normally keep those extra grocery bags stuffed into a cabinet then this pattern is for you! This is a simple pattern that works up quickly — that much closer to an organized cabinet. By making the adjustable ring large to begin with you have a hole in the bottom just big enough to pull out a bag but not so big they fall out themselves. The top is made like a drawstring bag, opening easily to add more bags and closing when it is hung up.
I used some leftover Bernat Home Dec yarn to make this bag saver because it makes such clean and neat stitches, but feel free to choose another bulky weight yarn of your choice.
Have you ever considered making your own bag saver? Give it a try!