By Amy Yarbrough – September 14th, 2020
Be the first to comment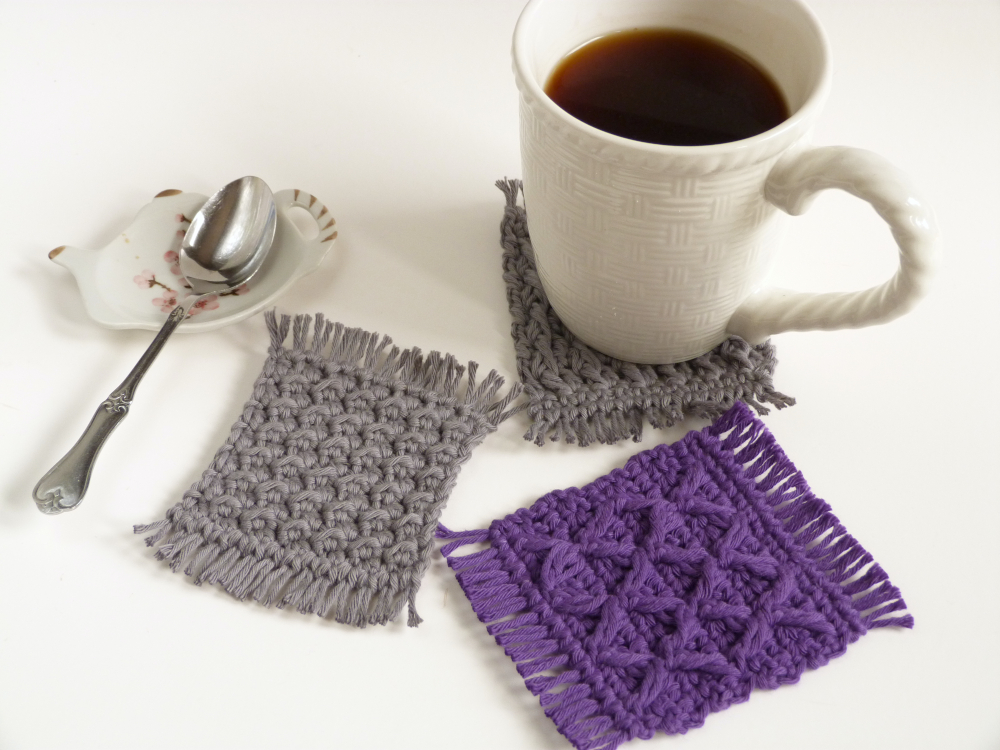 I designed these coasters out of necessity. With the warm temperatures, icy drinks create watery puddles quickly and I realized it was high time I made a set of coasters to fix this problem. Even though I am partial to round coasters I didn't have any inspiration where they were concerned and instead fell back on a few stitch patterns that I had previously admired. Thus was born the idea to create these sampler coasters.
Since a coaster is basic in its form the uniqueness had to come from the stitch. These coasters feature some exciting texture, or relief patterns, created with basic crochet stitches. One is a diamond relief pattern created with single crochets and double crochets, some of which are worked in the front post of a stitch a few rows down. Another is worked in a distinct ribbing with the same variety of stitches just in a different form. And the last is created with the surprisingly simple Crunch stitch.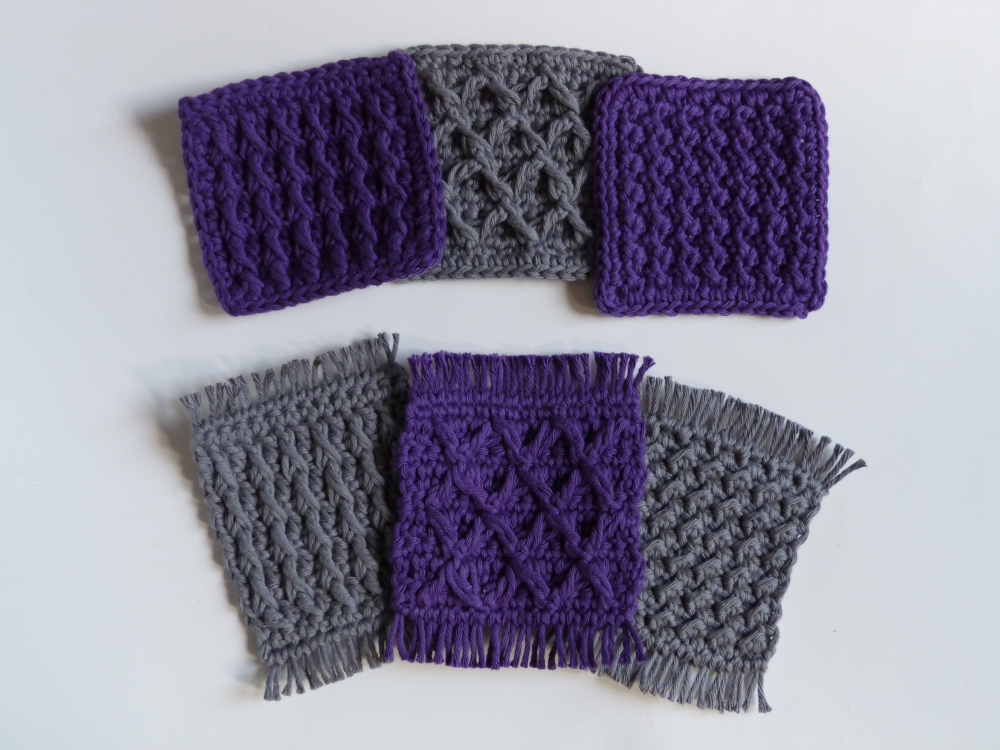 Choose between the three designs, as well as the options of a border or fringe.