By Amy Yarbrough – November 14th, 2019
Be the first to comment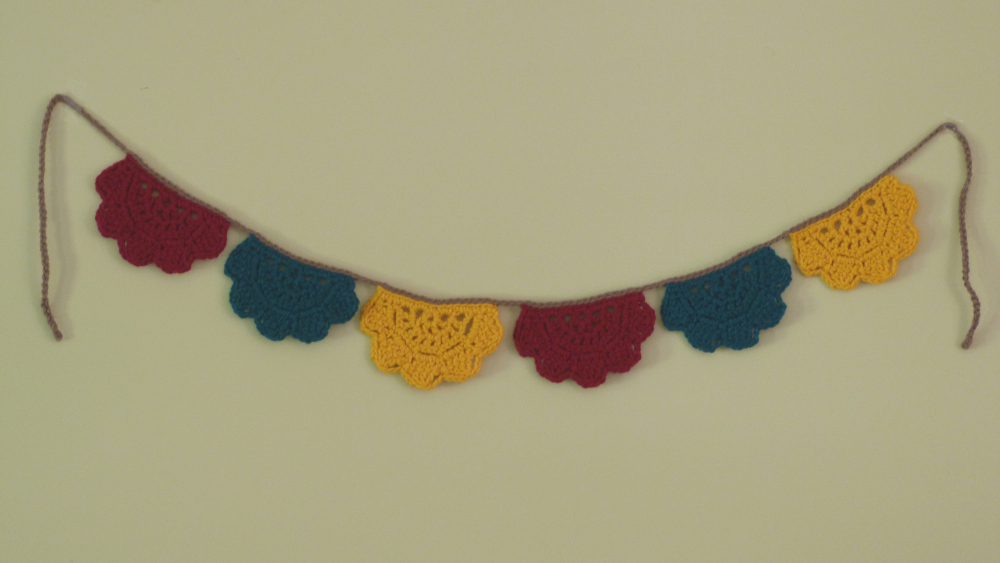 When I think of Autumn I naturally imagine pumpkins — and why not? However, those lovely crocheted creations that have swept the creative world are not the only things we can make for the season. Enter Autumn Doily Bunting, crocheted half doilies stitched onto a simple strand of crochet chain.
Each doily takes only a few minutes to work up so that you can have your bunting created in an hour or two, depending on your speed.
As usual, this bunting pattern can be adapted for as long a strand of bunting as you wish. Simply crochet as many doilies as you like and keep attaching them according to the instructions, being sure to end with a chain of 45.