By Amy Yarbrough – December 9th, 2019
4 Comments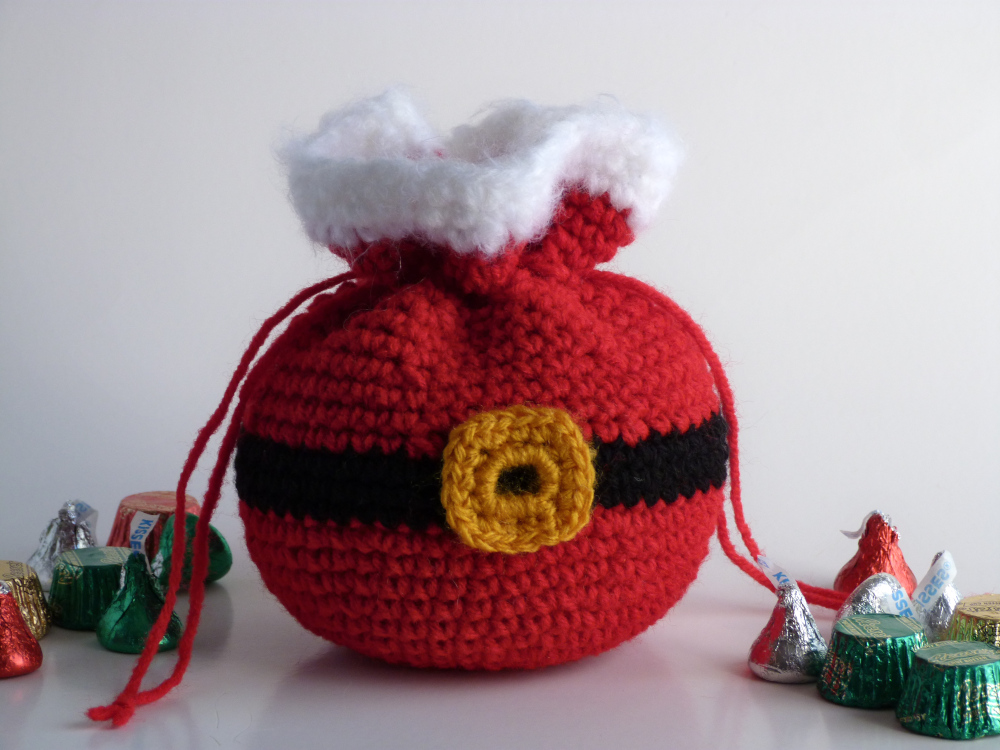 I'm delighted to share with you my second Christmas favor bag, the Santa Sack! (See the other design in the Christmas series, Christmas Ornament Favor Bag). I think this one might just be my favorite yet.
The bag is crocheted in a simple ball shape for the most part, and the black belt is worked in the rounds. The last few rounds are crocheted with a fuzzy white yarn, like Santa's fur-lined coat, and a yellow buckle is made separate and sewn on the front.
Stuff the Santa Sack Favor Bag with goodies to give to friends and family for Christmas!