By Amy Yarbrough – August 26th, 2019
2 Comments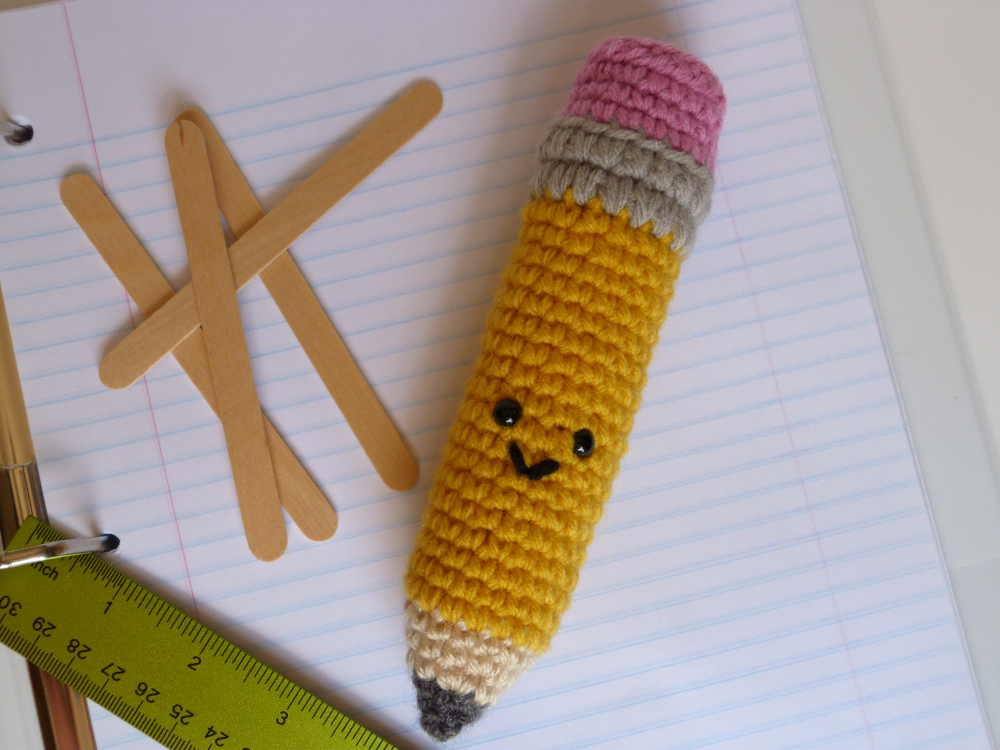 With "Back to School" on everyone's mind, how could I not design a Kawaii Pencil Amigurumi?
This little school-themed amigurumi is an easy project, great for beginners, with just a few fun techniques to add particular looks.
I had reservations on how fine a point I would be able to achieve with crochet but it was surprisingly easy. By only increasing by 3 stitches instead of the normal 6 to begin a round you have the perfect point. However, I especially love the look of the pencil metal. First you work a round of single crochet and then crochet the next round over the last for larger and bulkier stitches. You do this twice and then work the pink for the eraser in the back loops only, to give the impression that it fits into the pencil metal. To cap it off, I could have simply decreased but I wanted a sharp edge to the top instead of a gradual edge. So you finish off the pencil and then crochet a separate round and sew it on top.
Be sure to read the Pattern Notes! Because of the nature of working in a spiral, the seam works its way around the project and can end up near the front — yikes! What I do with this amigurumi is move the seam. When you change to gray for the pencil metal you will work a few more stitches of yellow before starting the gray to make a new round beginning. It might sound complicated but it is really simple and described in the instructions.
Ready to give it a try? Let me know what you think about our Kawaii Pencil Amigurumi!