By Amy Yarbrough – June 6th, 2019
2 Comments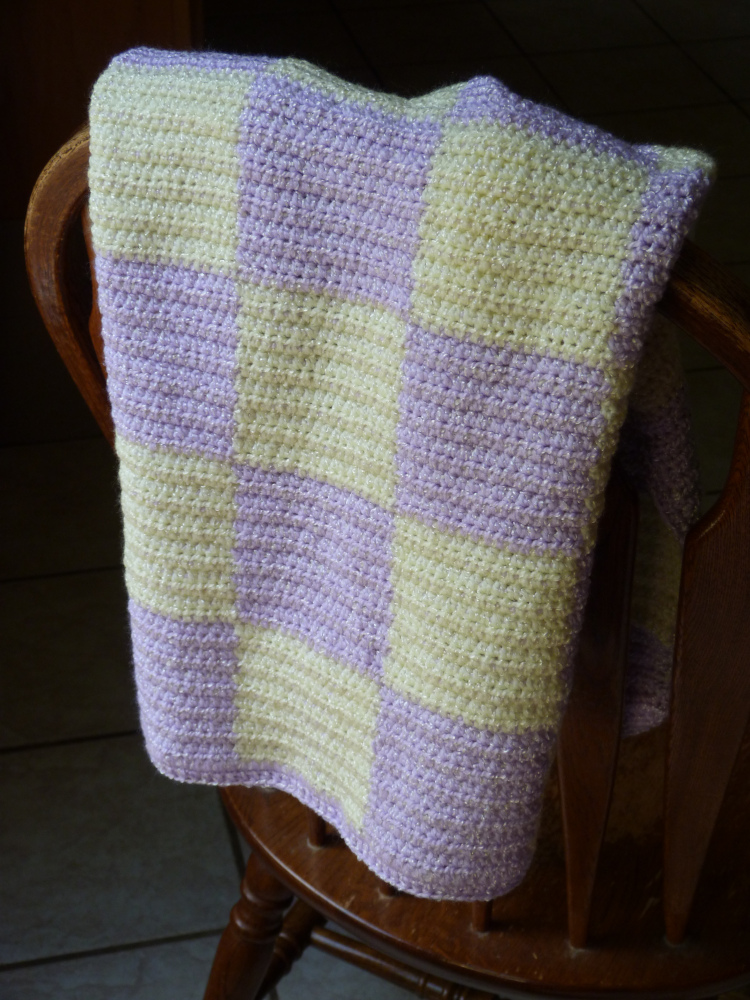 Are you as inspired as I am with all the crocheted gingham, plaid, and checked blankets out there? There is something so classy and official about these blankets, I obviously had to design my own.
Have you ever crocheted gingham, plaid, or checks? It can look intimidating, I know, but as long as you carry the yarn in the work it's really very simple. The challenge comes when using a variety of colors (the colors are …exciting?… to keep track of). However, with the Lilac and Custard Checkered Baby Blanket you use only two colors, making it great if you're a beginner at crocheting gingham, plaid, or checks.
For this pattern, all you have to do is know how to make half double crochets and switch colors and you're all set.