By Amy Yarbrough – October 17th, 2019
11 Comments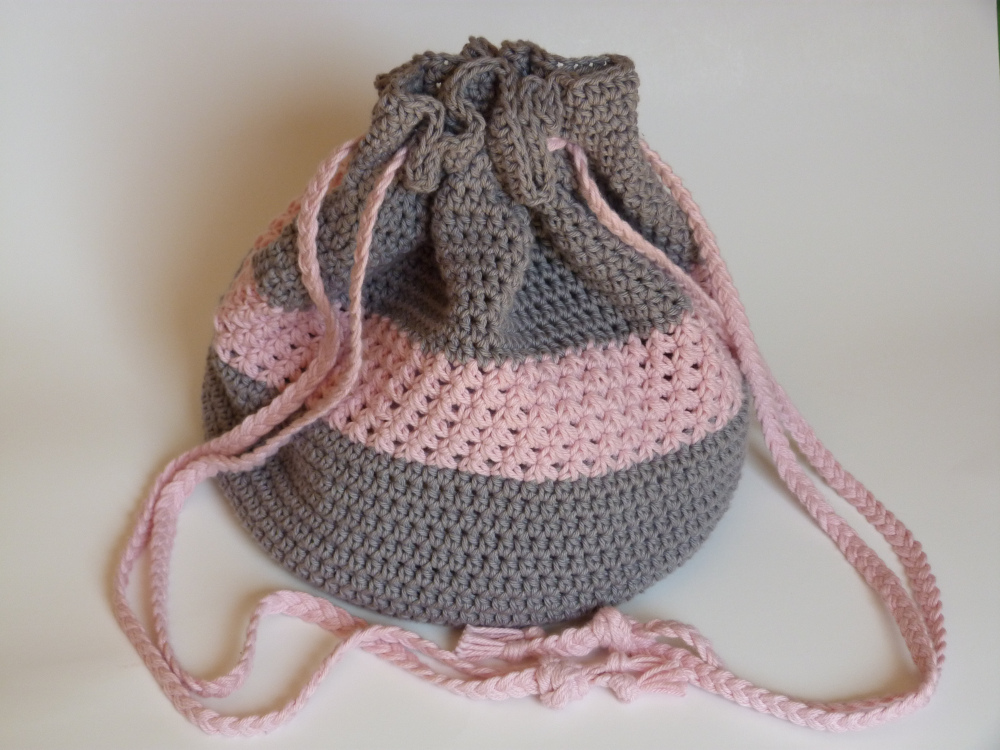 Bags are one of the most exciting things to design, in my opinion. The variety is tremendous! For the Evelyn Drawstring Bag I wanted to do a simple drawstring bag… but with a few special aspects.
The bag is made with a cotton yarn in simple half double crochet stitches up until the middle when the stitch changes to the unique but easy to crochet, trinity stitch.
But what I like most might just be the flat braided straps. Anyone with a general knowledge of braiding will be able to pull it off.
Ready to add the Evelyn Drawstring Bag to your collection? Splendid!