By Amy – October 1st, 2018
2 Comments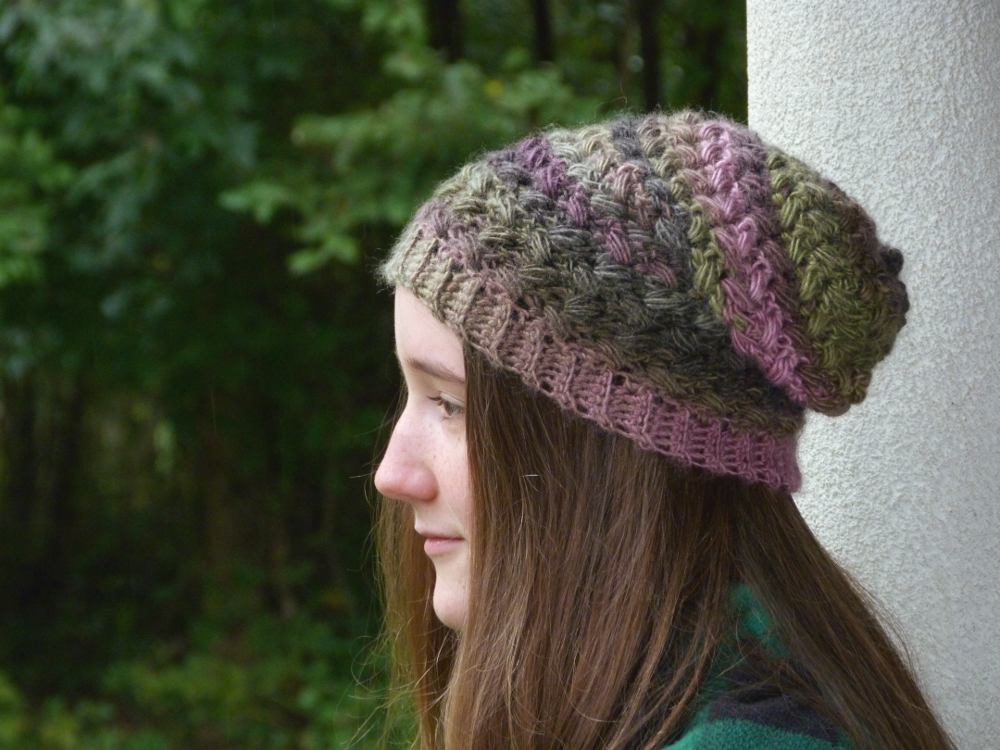 It is officially Autumn and I am just itching to start crocheting hats and scarves! Some of my favorite hats to crochet are slouch beanies because they fit loosely on the head, and I can't stand a hat that smooshes my hair down.
With the Gail Slouch Beanie, the fit is just right. (And if you want a different size than suggested, look on down for instructions on how to adjust the size of your beanie). First you will crochet the ribbing in rows and then turn the hat to work the body, which is made of alternating puff stitches. Though the hat may look complicated, it really is quite simple and crochets with ease.
Give the Gail Slouch Beanie a try and let me know what you think!