By Amy – October 25th, 2017
Be the first to comment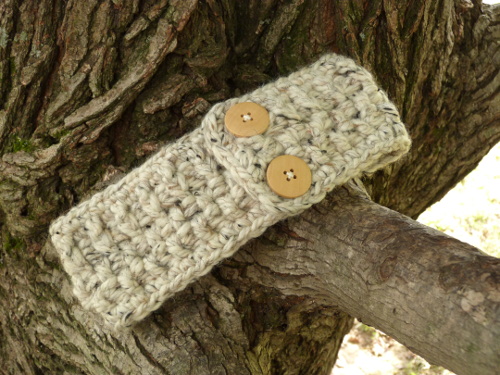 In the winter, chunky and bulky yarns are my favorite to crochet with. I love the feel of the material as I crochet as well as how they wear or look when finished.
Another thing I find indispensable in the winter are earwarmers. My ears always freeze, so if I am not already wearing a hat, I must have earwarmers with me at all times. This pair of earwarmers is the perfect choice with it's chunky yarn, basketweave stitch, and wooden buttons.
Make the earwarmers in four rows of basketweave material and then single crochet around for a finished piece. Buttons add just the right touch, and you don't have to worry about buttonholes because the fabric creates them naturally.
Here's to warm ears this coming winter!