Free Crochet Pattern: Basic Bunholder
By Claire Golden –
Be the first to comment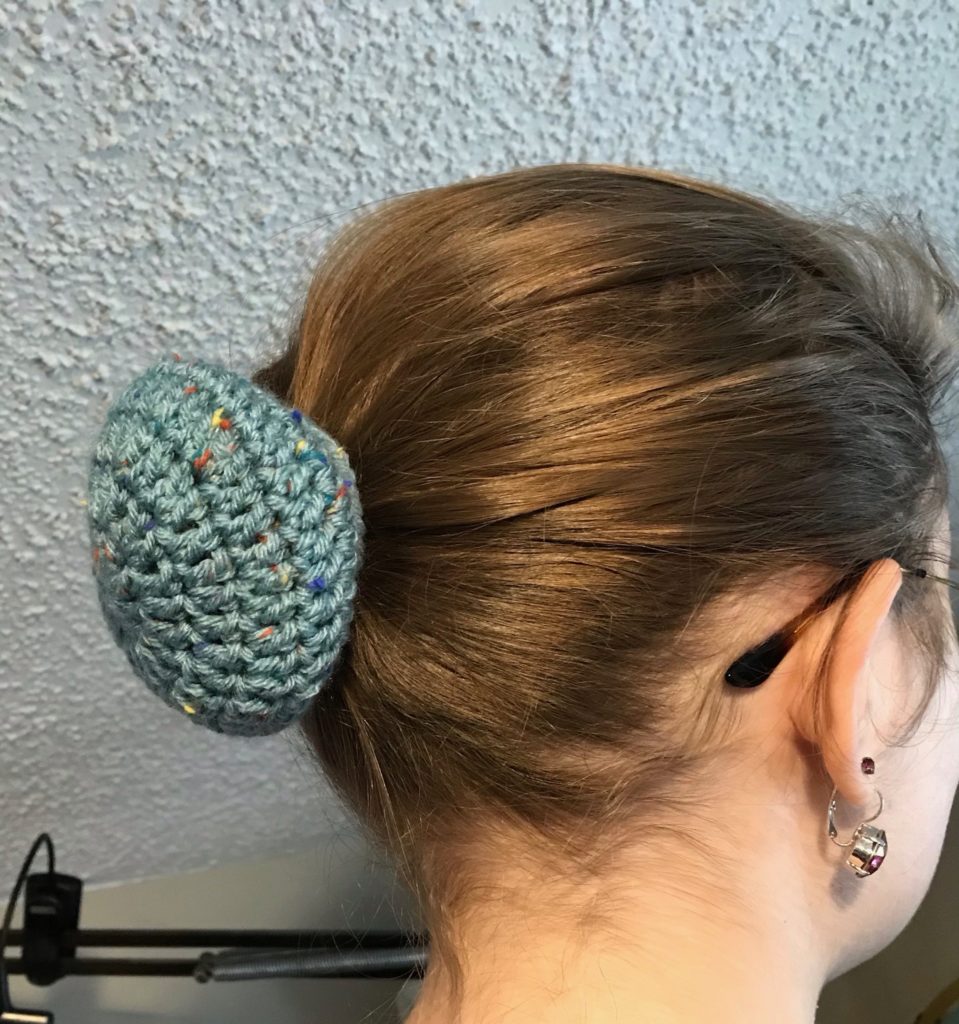 When I was a teenager I did intensive ballet. This involved dancing several hours a day, six days a week. For ballet, you need to have your hair away from your face, so I got really good at whipping my hair into a bun. However, it got boring wearing my hair the same way every day, so when I learned to crochet I started crocheting bunholders for myself. I designed this basic pattern when I was 14 years old and thought it should see the light of day. Make a few for the dancers in your life, or just for people who like wearing buns. It's a great hairstyle for when you don't want your hair in your face, and putting a bunholder on means that nobody can see if your bun is messy.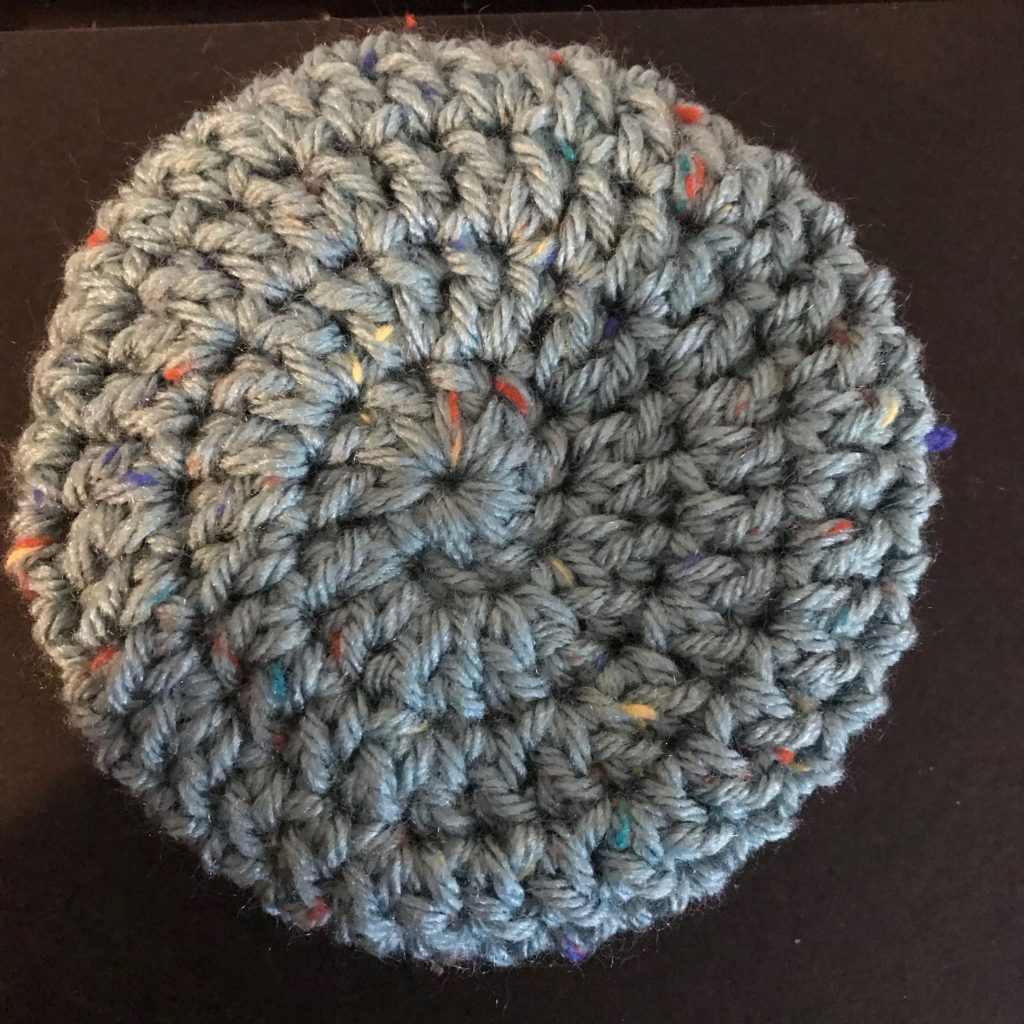 | | |
| --- | --- |
| Skill Level: | |
Finished Size: 4″ (10 cm) diameter
Materials:
Medium Weight Yarn (approximately 25 yards)
Crochet Hook I (5.50 mm)
Ponytail holder (ideally one that matches the color of your yarn)
Gauge:
First 3 rounds measure approximately 3″ (7.5 cm) in diameter
Need help understanding the abbreviations and symbols? Check out the crochet abbreviation chart.
Crochet Pattern: Basic Bunholder
Round 1: ch 4, sl st in first ch made to form a ring, ch 3, 9 dc into ring, place marker: 10 dc
Round 2: 2 dc in ch-3 space, 2 dc in each dc around: 20 dc
Round 3: (dc in next dc, 2 dc in next dc) 10 times: 30 dc
Round 4: (dc in next 2 dc, 2 dc in next dc) 10 times: 40 dc
Round 5: dc in each dc around: 40 dc
Round 6: dc around until 4 stitches remain, hdc in next 3 dc, sc in last dc: 40 stitches
Hold the ponytail holder alongside the last round. Insert your hook through the stitch and then under the ponytail holder, then complete a sc. Sc all the way around, crocheting under the ponytail holder. Sl st to first sc.
Finish off.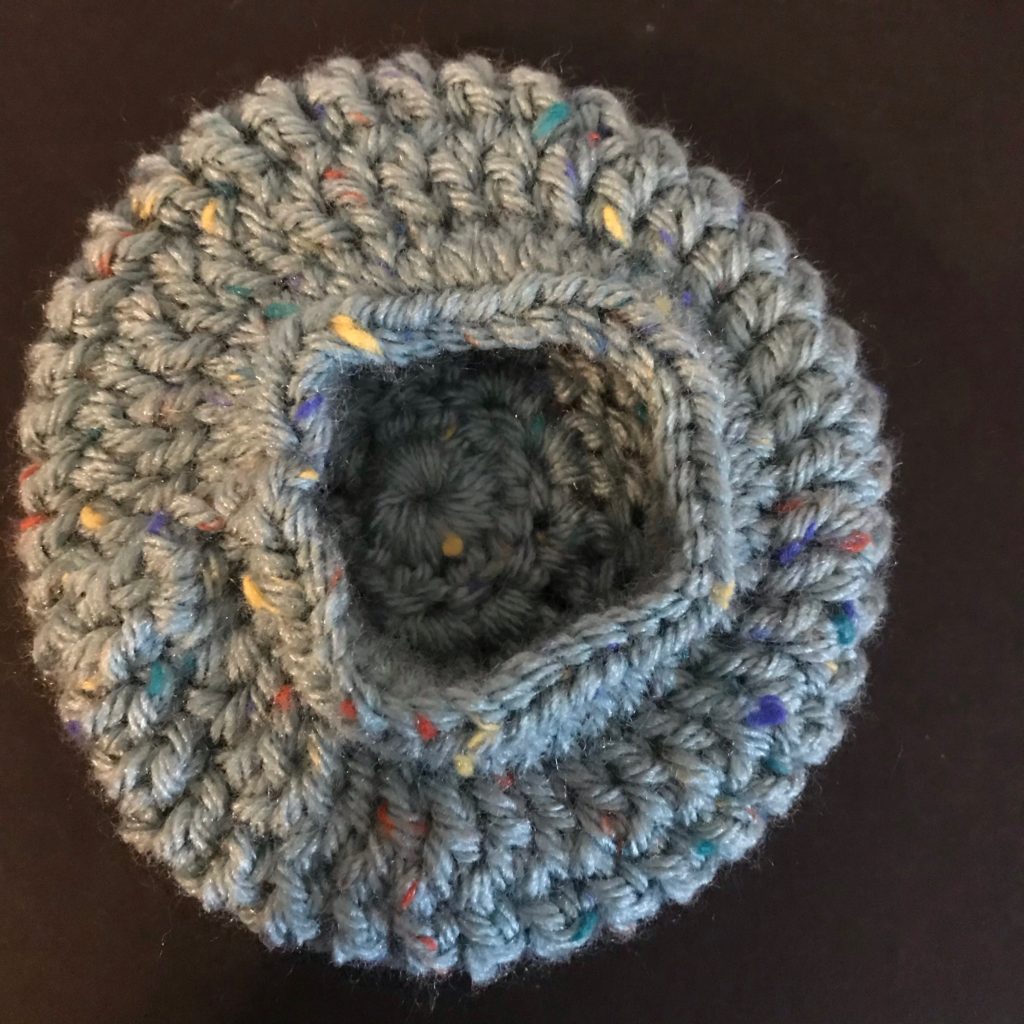 Need help while crocheting? Feel free to leave a comment below and I'll help you out!