How to Crochet: Modified Back (or Front) Loop Only
By Amy Yarbrough –
3 Comments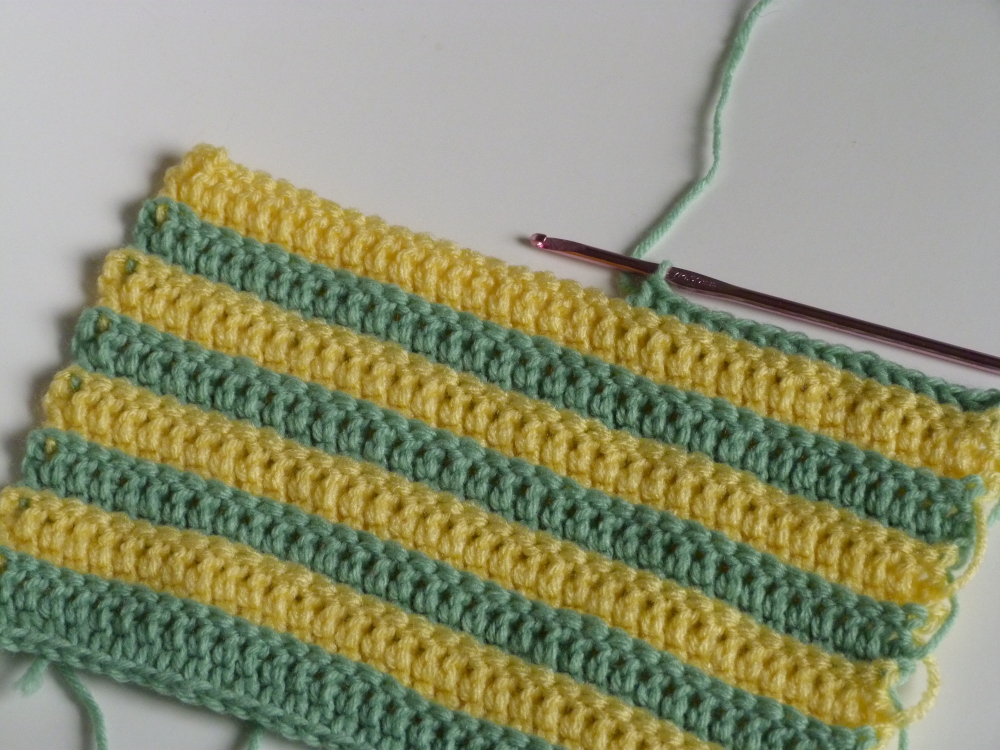 Have you ever made a project with the back or front loop only method and been disappointed in how the stitches pull apart? There are ways to adjust the stitch, such as changing the size of your hook, but did you know, you can also reinforce the stitch so that this doesn't happen? Let me show you how!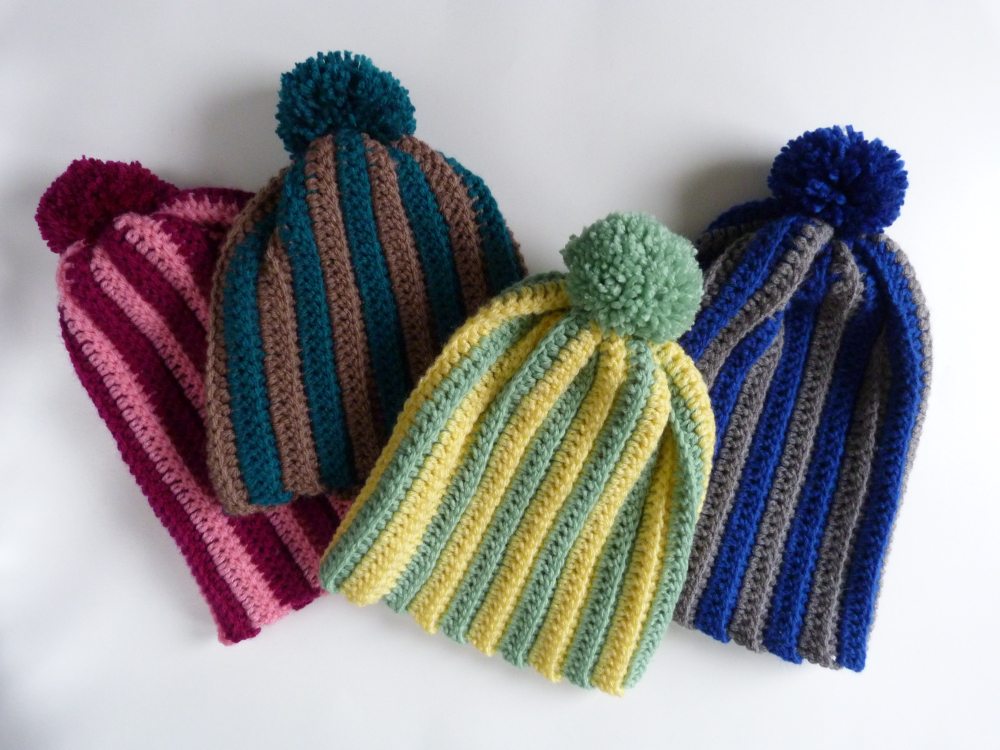 In the Easy Striped Hat crochet pattern I made a slight alteration to the normal "back loop only" method of crocheting. The purpose was to reinforce the stitch pattern but it also created a more exaggerated ridge, which was incredibly satisfying.
The process is pretty easy to understand, and it can be done with just about any other stitch larger than a single crochet. This is so because what you do is work the stitch into the back loop and then the loop just below it, which is a horizontal loop at the front of the double crochet stitch.
Here are the instructions in brief:
Work a dc in the back loop only as you would regularly do, only insert your hook in the loop of the dc just below the top as well. Finish the dc.
Picture Tutorial
Now let's look at how to do it.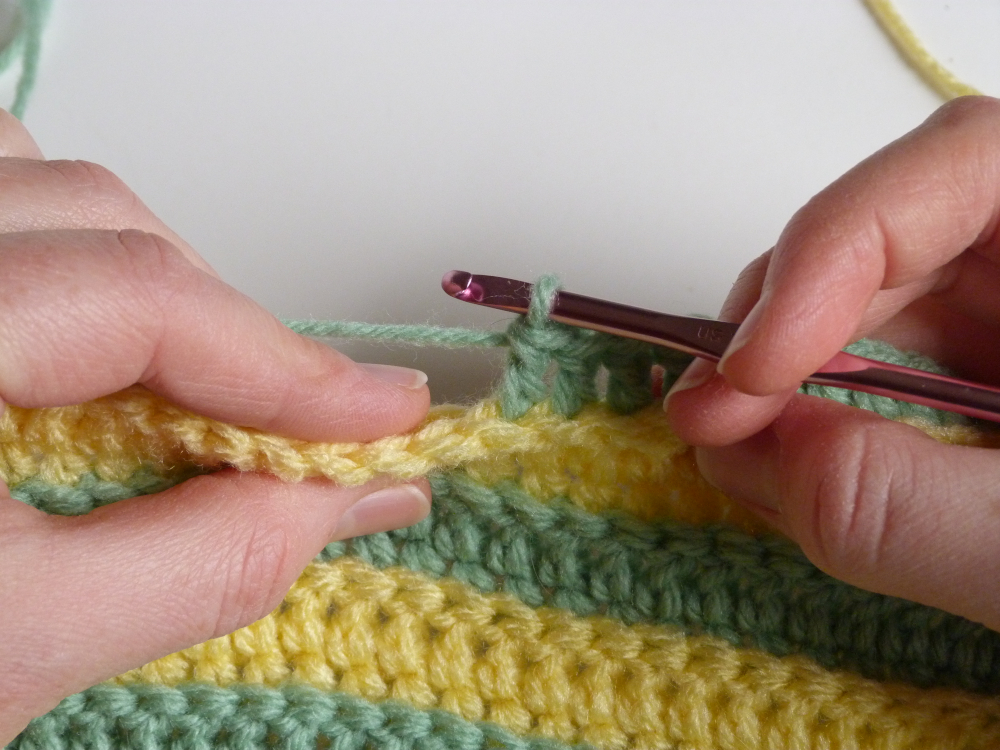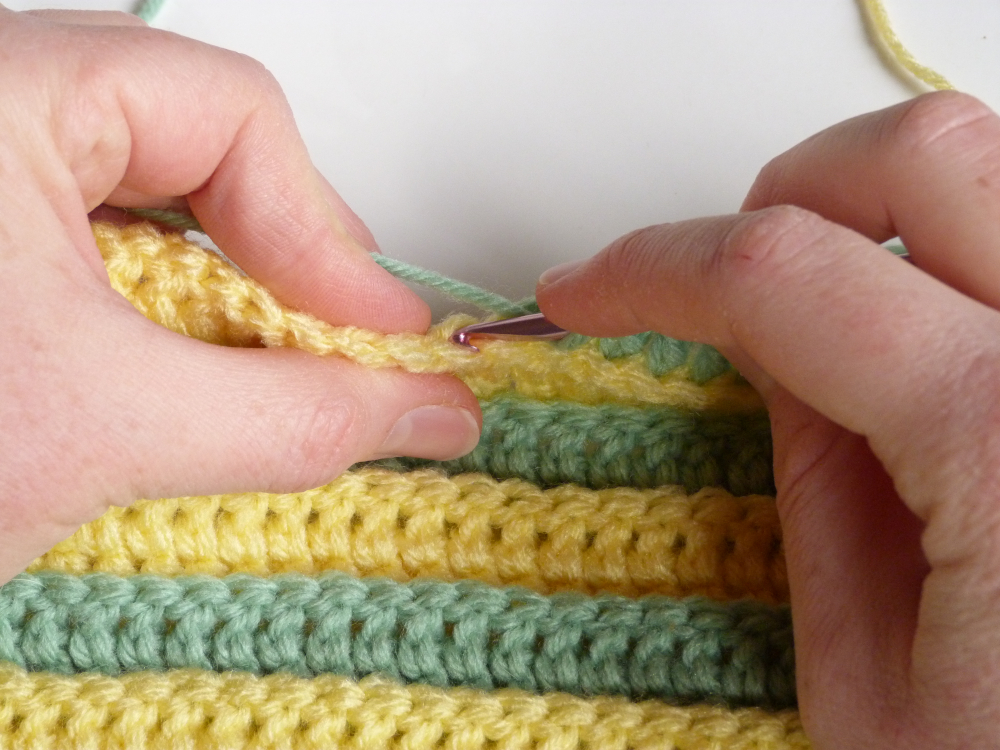 To crochet in the back loop only you will insert your hook in the back loop of the next stitch.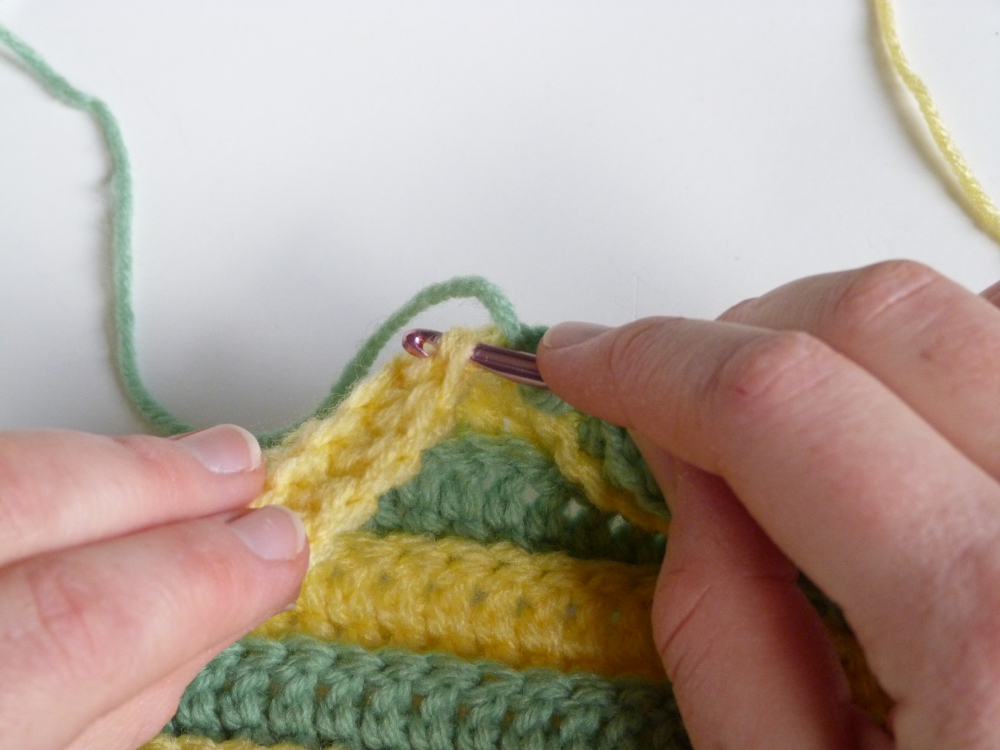 Then go further and insert the hook into the next horizontal loop down, which is a loop of the second pull through in a double crochet.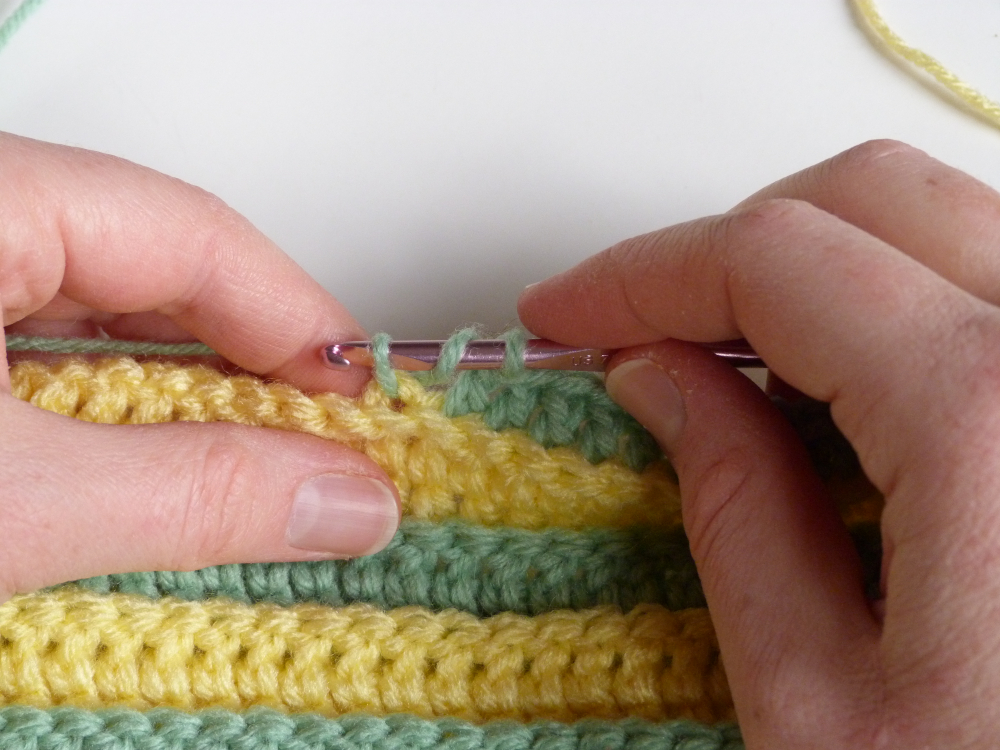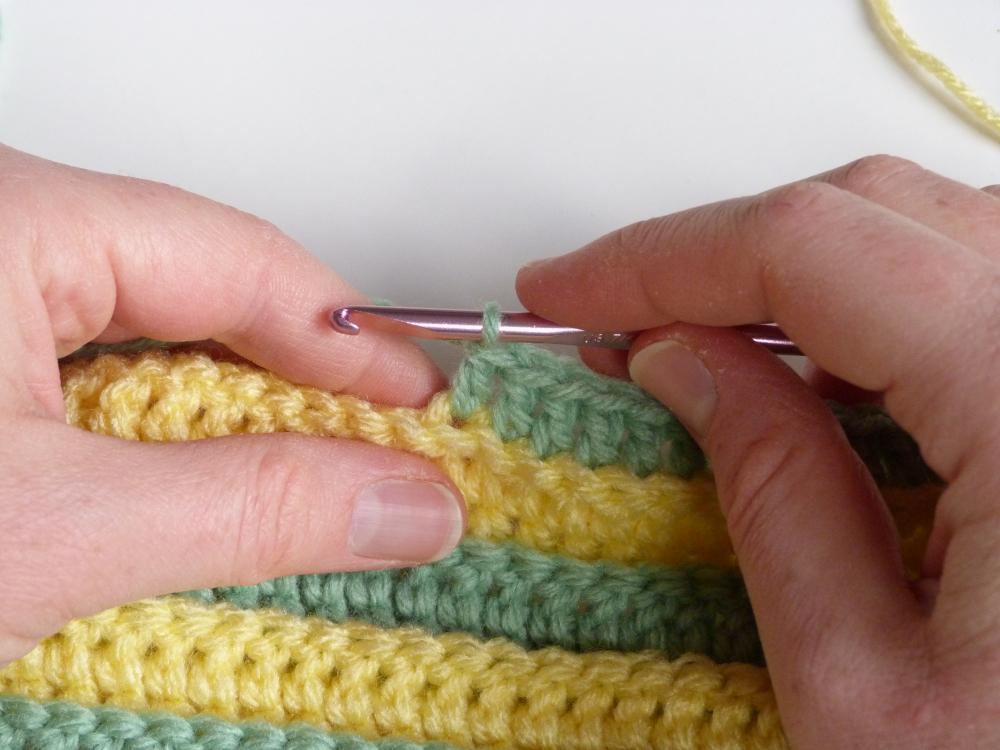 Finish the double crochet and repeat for the rest of the row. Now give your piece a tug. Notice how stronger your project feels with that extra hold?
So what do you think? Are you ready to give it a try? Let me know your thoughts and questions in the comments below!