Crochet in Front, Back or Both Loops
By Rachel Choi –
66 Comments
Sometimes it is confusing as to where you are suppose to insert your crochet hook, especially if you are a beginner. Here are some photos of what "loops" I'm referring to and what it looks like when you crochet in the front, back or both loops. For these examples I will be using single crochets.
This picture labels the front and back loops of a stitch. The front loop is the one that is closest to you and the back loop is the one that is furthest from you when you hold your crochet work.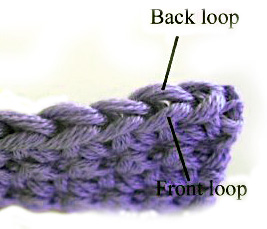 Normally when you are crocheting you are suppose to crochet into both loops. This means that you will insert your hook underneath both loops indicated in the above picture in order to make your next stitch. Here is what a few rows of single crocheting in both loops looks like.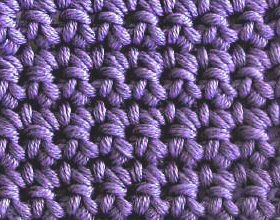 Sometimes when you crochet you may want to create a different look to your work. Instead of crocheting in both loops, try crocheting in just the front loop. Crocheting in the front loop not only gives a different look but also makes your work thinner. Here is picture of what it looks like.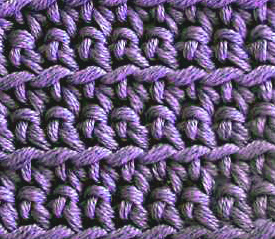 Lastly, you can crochet in the back loops only. This gives a very neat ridge looking pattern as depicted below.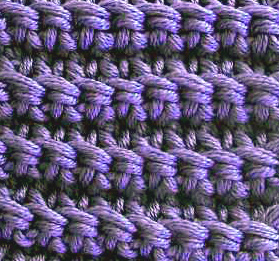 Feel free to experiment with crocheting in different loops!