How To Crochet: Loop Stitch
By Robin Beers –
11 Comments
| | |
| --- | --- |
| The loop stitch also called the fur stitch or the boucle stitch is a really fun stitch once you get the hang of it. You can make loops of any size on just one side of your work or both sides if you wish. Use it to make loopy pillows, scarves, hats or rugs. The possibilities are endless! | |

There are a few methods to create this stitch. The method I chose for this tutorial is the easiest. The secret is how you hold the yarn in your left hand so look closely at the photos below.
Note: If you are left handed, just put your mouse over the photo for a left-handed view.
Start with a row of single crochet as a foundation.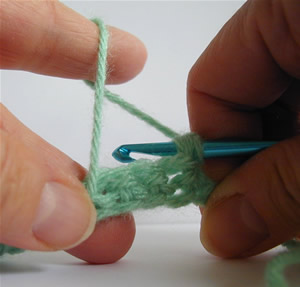 Insert hook in next single crochet holding yarn around finger from back to front in a loop approximately 2 inches.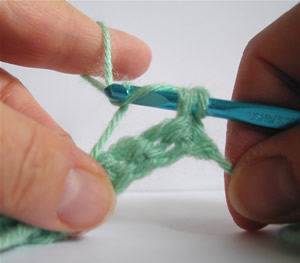 Grab left side of loop with hook, then right side of loop and draw both strands through stitch.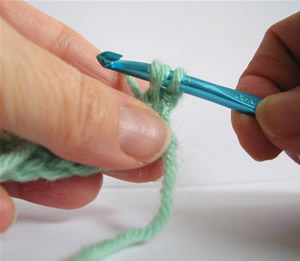 You now have 3 loops on the hook.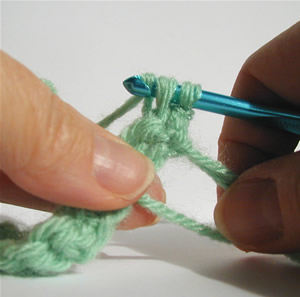 Yarn over and draw through all 3 loops on the hook.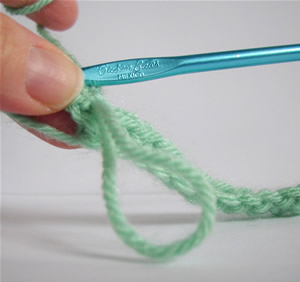 Your loop is now made on the opposite side of the work. Continue on across the row with loops as described above.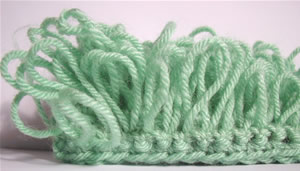 When finished with the loop row, if you want to have loops on only one side of the work, make a single crochet row across. Otherwise make a loop row every row for loops on both sides of work. If you have any questions, don't hesitate to ask.