By Amy Yarbrough – June 20th, 2019
Be the first to comment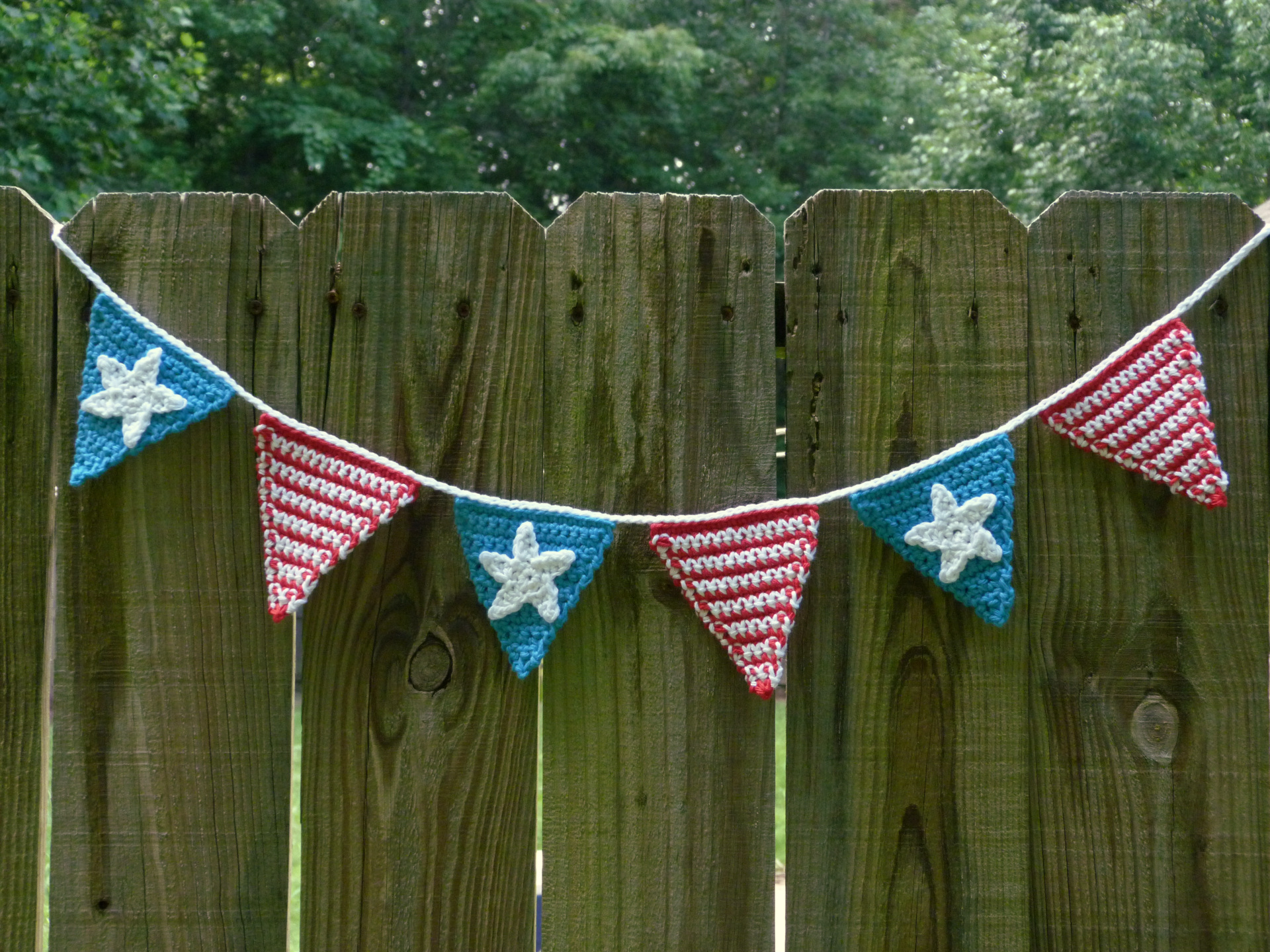 I love a chance to decorate. Frankly, I'm not sure what I like more, celebrating the holiday or the opportunity to decorate! With Independence Day coming up it's time to get out the Red, White, and Blue, am I right?
If you're a handmade fanatic like me then the Stars & Stripes Pennant Bunting is the perfect choice! It's a quick pattern to work, taking only a few hours, and pretty easy, even for beginners with only just budding skill.
However, the biggest beauty of this pattern is how customizable the length is. The instructions for the strand are written so that you can make your bunting as short or as long as you like. I personally like just enough length to casually drape across our narrow door frames, and that is what you'll get if you follow the pattern straight through. But if you decide you want more length, all you have to do is crochet a few more flags and continue with the strand and assembly instructions as before.
Garlands and buntings are lots of fun to crochet since they add the perfect touch to an otherwise dull door frame, wall, or entertainment center. We have quite a few to choose from here at Crochet Spot, both seasonal and all year round. Be sure to check out these other awesome designs!
Pennant Banner
Valentine's Bunting
Star Garland (also an excellent choice for Independence Day!)
Strawberry Patch Garland
String of Shamrocks Garland
Fall Leaf Garland
Christmas Light Garland
Flower Power Garland