By Amy Yarbrough – December 2nd, 2019
6 Comments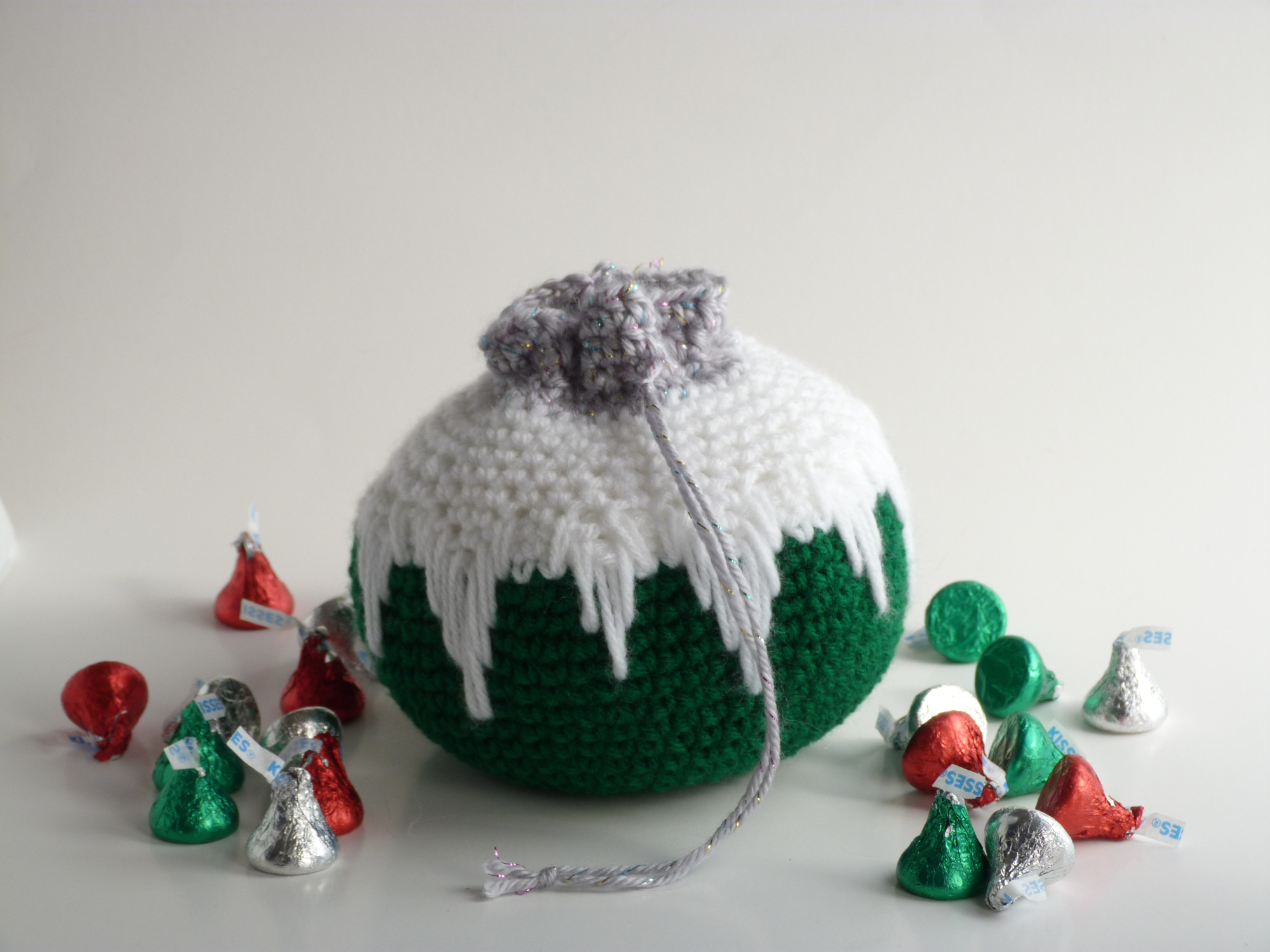 It's time to put a Christmas twist on our line of favor bags, don't you think? The Christmas Ornament Favor Bag is designed after the classic frosted glass ornaments we put on our trees.
At first I was going to attempt tapestry crochet for the frosted effect but then the idea came to me to try the spike stitch. It took a few tries to get the right effect with the spikes, along with continuing the shaping of the ball, but I finally made it and I have to say, I like this a lot better than what I was first imagining. Plus, I would venture to add that this method is simpler.
Like the previous favor bag patterns, Carrot Favor Bag, Strawberry Favor Bag, Grape Cluster Favor Bag, and Orange and Blossoms Favor Bag, the Christmas Ornament Favor Bag is large enough for holding candy and other tiny trinkets we might want to give.
Want to give it a try? It's not as difficult as you might think. You will find the instructions on how to work the spike stitch below. Enjoy!