By Amy Yarbrough – May 13th, 2019
3 Comments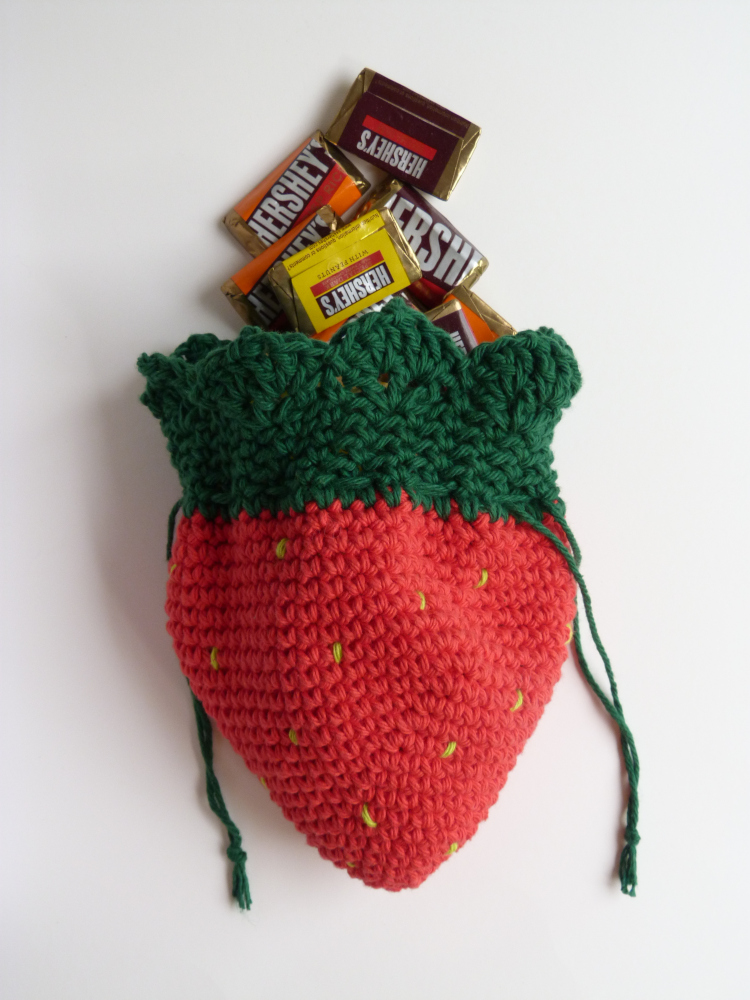 Here we are again, another Spring and I'm dreaming of strawberries. For some reason, though I have never been overly obsessed with strawberries, I always start adding them to my designs when Spring comes around. Perhaps it's because the splash of red against the pleasing green is always a delight.
Not surprisingly then, I have a new design for you completely centered on the beautiful fruit: the Strawberry Favor Bag. Recently I designed the Carrot Favor Bag and had a great time visualizing how the natural greenery would look in a crocheted fashion. Then I thought, why not try the cinch bag idea with other fruit and vegetable designs?
The Strawberry Favor Bag is very easy to make. The bag is worked from the bottom up in simple crochet increases while the greenery is worked in a simple but unique stitch pattern to create the pointed leaves of the strawberry plant. Add little stitches of light green or yellow for the seeds and you're ready to fill the bag with candy or trinkets to give as a gift!