Posted in
Free Crochet Patterns
on June 3rd, 2020 by Amy Yarbrough –
2 Comments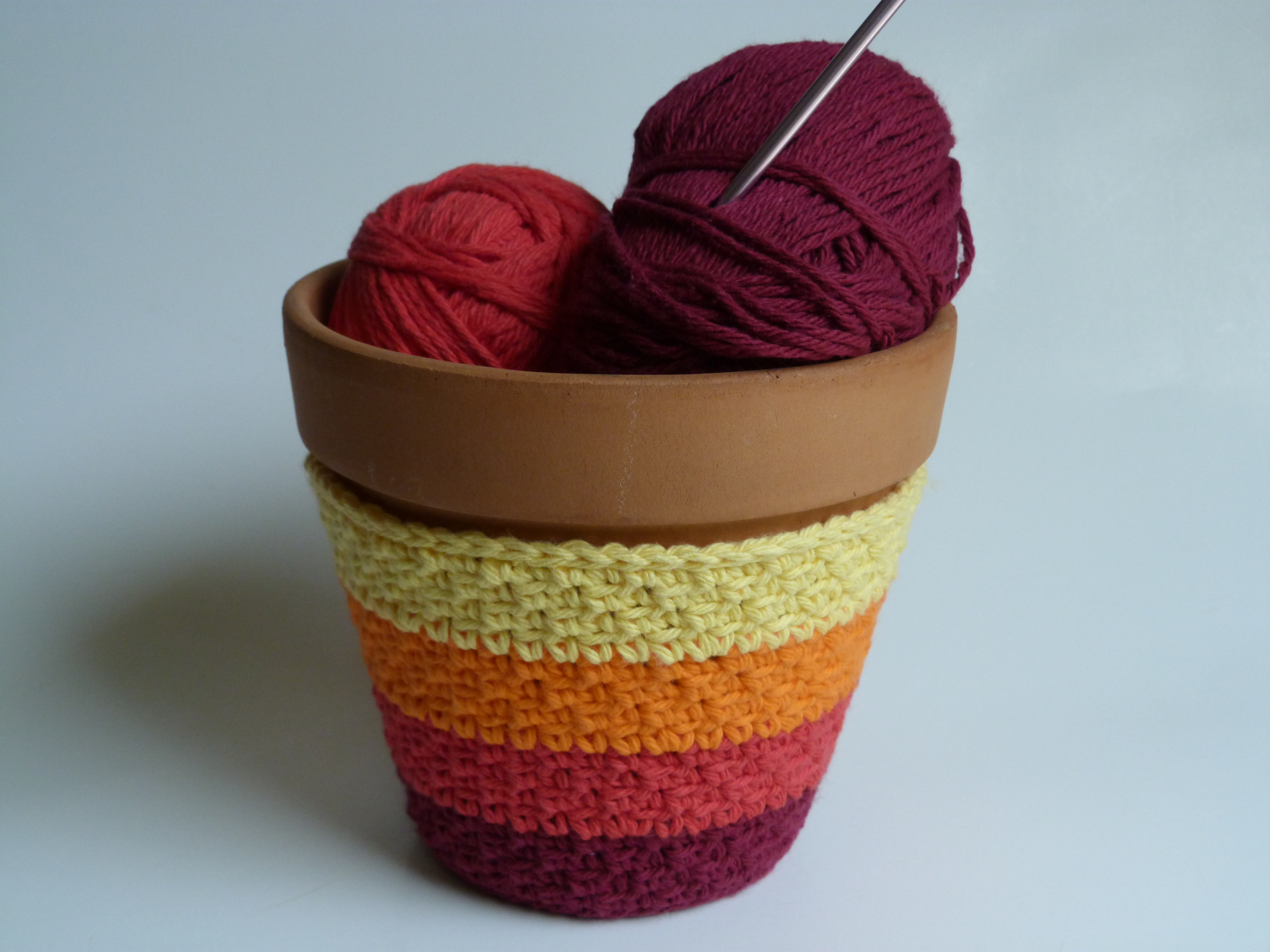 Do you like to garden? If you crochet as well then there's a high chance you've considered accessorizing your pots. I absolutely adore macrame pot hangers and have even designed some smaller versions in crochet for tiny pimiento jars. Today I am sharing with you a uniquely textured crochet pot cover in warm ombre colors.
The cover is not difficult to crochet and works up fairly quickly. I crocheted mine in cotton yarn for a more natural appearance but feel free to pick from any medium weight yarn.
The texture is created by alternating between single crochet in the front and back loops. About every fourth round is an increase round making up for the pots gradually expanding size.