Posted in
Free Crochet Patterns
on June 29th, 2020 by Amy Yarbrough –
3 Comments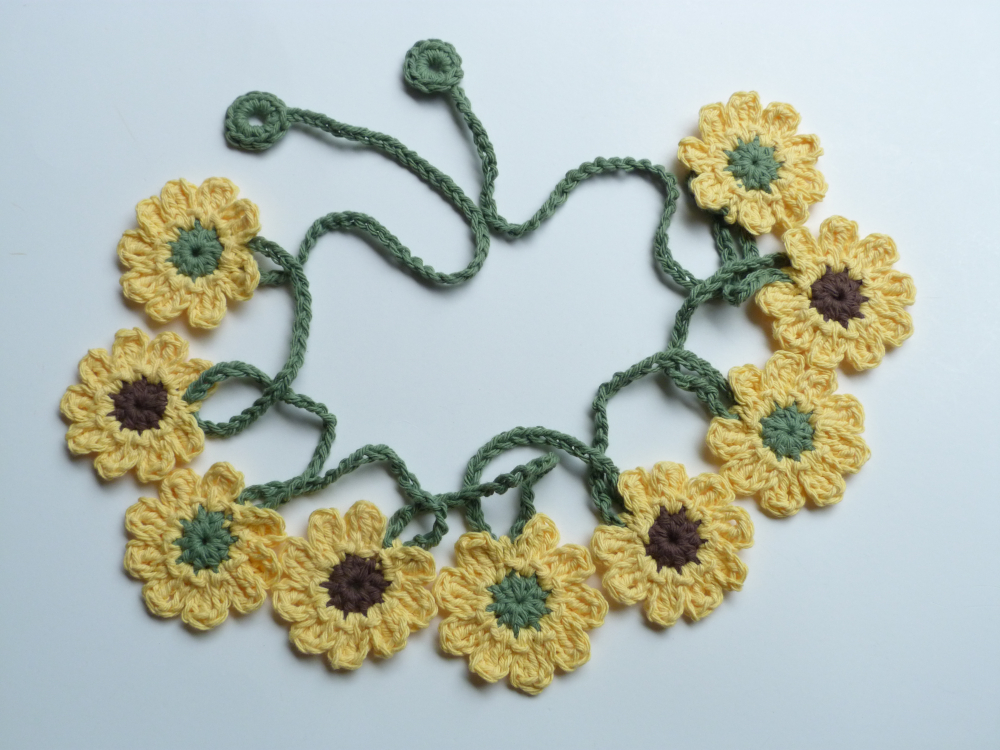 Here I am again, with another garland design! As I hung my Strawberry Patch Garland I realized that I would not be changing it until it was time to put up my Stars & Stripes Pennant Bunting for Independence Day. Perhaps this isn't a big deal to everyone but as a crochet fanatic, I had to do something about it.
Using cotton yarn in lovely, earthy tones I designed a quick and easy sunflower. I mixed it up by changing the color of the center from traditional brown to green to represent a younger sunflower. Then it was just a matter of making them into garland.
Do you need a touch of the outdoors inside? Crochet your own Sunflower Garland!