Posted in
Free Crochet Patterns
on November 5th, 2018 by Amy –
2 Comments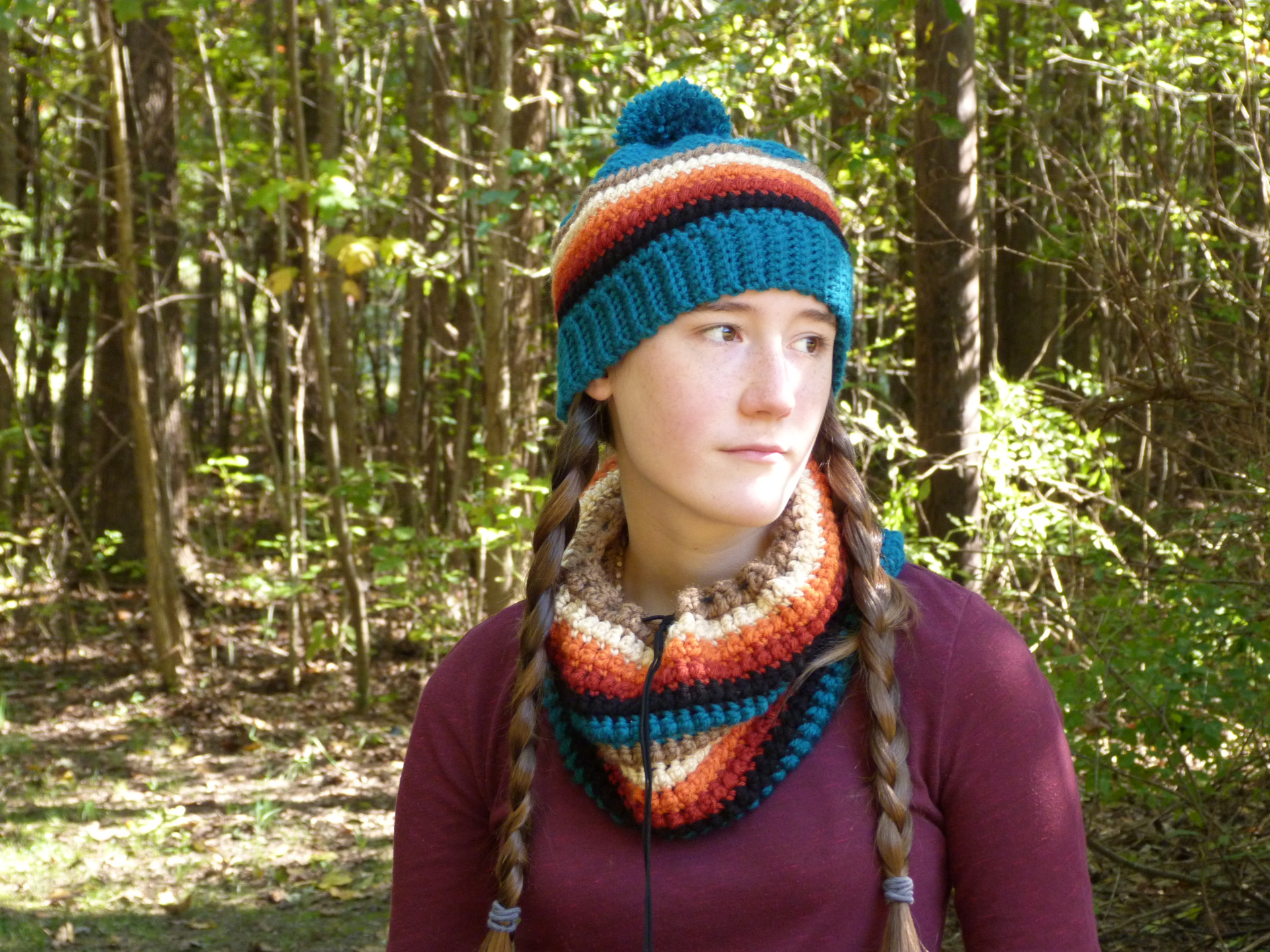 Did you catch the Southwestern Cinch Cowl crochet pattern posted here a few days ago? Well, here's a hat to go along with it — the Southwestern Beanie!
There is really nothing complicated about this beanie at all. The ribbing for the band is simple single crochets worked in the back loops only, and the body also is single crocheted. And though the striping might look complicated, all it is is beefed up single crochets! Yep, just like the Southwestern Cinch Cowl, the texture is created by working a single crochet puff, which means you just tack on a few more loops when making a regular single crochet.
Top it off with a pom-pom of your color choice and you have a perfect fall accessory! Be sure to check out the first half of this pair, the Southwestern Cinch Cowl!