Posted in
Free Crochet Patterns
on April 29th, 2019 by Amy Yarbrough –
2 Comments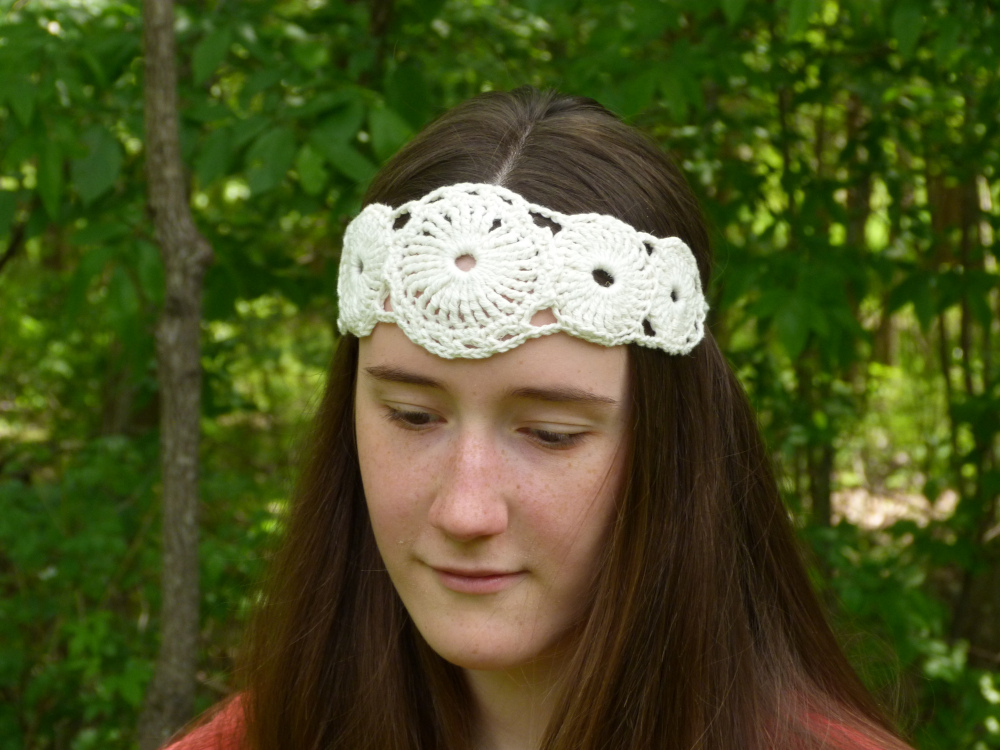 Everyone has a little hippie in them, am I right?
At least, that's what I tell not-so-hippie-inclined people. However, whether you go for the hippie/boho style or not, this headband is the perfect choice. Wear it either way you like: across the forehead, for an eclectic look, or over the head, for a more traditional look (see picture below).
What is great about this pattern is that it utilizes taller crochet stitches. (See post, How to Crochet Tall Stitches) The headband is worked in separate circle motifs, from large to medium and small, and then sewn together. A light border is worked over the band of sewn circles to bring it all together and simple ties are attached to the ends for easy wearing.
Ready to give it a try?
(Kudos to my sister for looking smashing in the headband! Doesn't her long, thick hair just fit perfectly?)