Posted in
Best Crochet Patterns
,
Free Crochet Patterns
on May 28th, 2016 by Rachel Choi –
Be the first to comment
Quick, you have 15 minutes to crochet! What can you possibly crochet in only 15 minutes? Here are 15 crochet patterns to try. Whether you are pressed for time or simply want to see if you can actually make an entire crochet project in 15 minutes, this roundup is for you. This roundup contains small, quick crochet patterns, varying from coasters to jewelry to bookmarks. Each pattern can be crocheted in 15 minutes depending on your speed and skill level. What are you waiting for? Grab your crochet hook, set your timer, and crochet!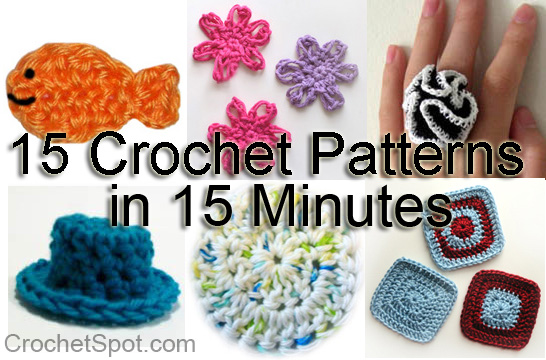 read more »