30% OFF Quick Circle Baby Blanket Crochet Pattern
By Rachel Choi –
1 Comment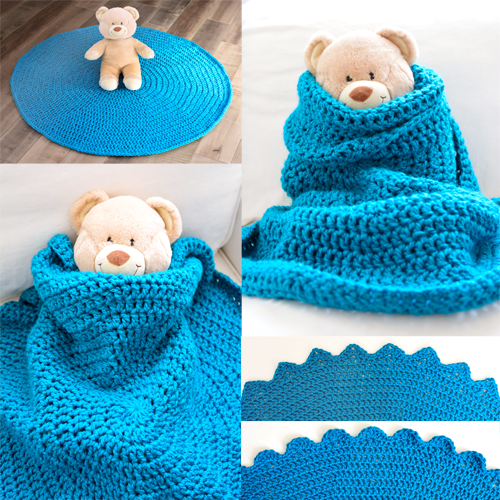 Now 30% OFF in the Crochet Spot Store, this baby blanket would make the perfect last minute baby shower gift that doesn't look so last minute! Yes, it works up super quick, but the size is generous enough for any baby. The pattern has 3 different borders to choose from so you can make a bunch of different blankets in different styles all with one pattern.
Click here for 30% OFF!
Pattern is already marked down. There is no need for coupon codes. Log in, then add the pattern to your cart and check out. All purchases can be downloaded directly from your account once completed. Offer ends March 9, 2018.