30% OFF Solid Granny Square Blanket Crochet Pattern
By Rachel Choi –
4 Comments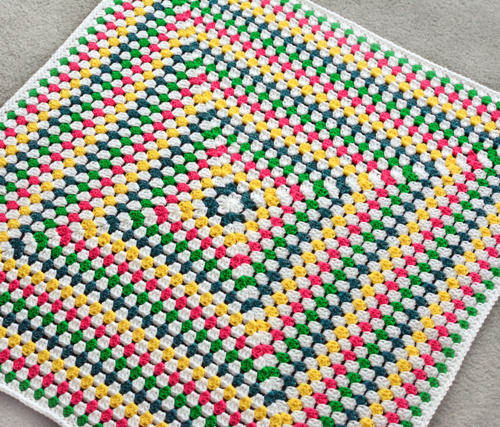 Now 30% OFF in the Crochet Spot Store, the Solid Granny Square Blanket is a twist on the traditional granny square. Made as one giant square, the stitch pattern is more solid than a regular granny square. The closer and tighter stitches make the blanket perfect for babies and small children. Customize the blanket by crocheting it in as many colors as desired. Crochet the blanket to be any size you wish by adding more and more rounds.
Click here for 30% OFF!
Pattern is already marked down. There is no need for coupon codes. Log in, then add the pattern to your cart and check out. All purchases can be downloaded directly from your account once completed. Offer ends May 31, 2018.