Crochet Pattern: Aviator Trapper Hat (5 Sizes)
By Rachel Choi –
Be the first to comment
Here is a unisex hat that is perfect for the cold winter season! This aviator / trapper / bomber style hat is crocheted with super bulk weight yarn for extra warmth. Hats that are crocheted with thinner yarns are great for mild winters or other seasons. Crochet this aviator inspired hat for the babies, the kids, and the adults! With 5 different sizes in this pattern you can crochet matching hats for the entire family. Choose a main color for the hat, and a soft furry yarn as the contrasting color. Feel free to add your own ties for the ear flaps, or embellishments to the hat if desired.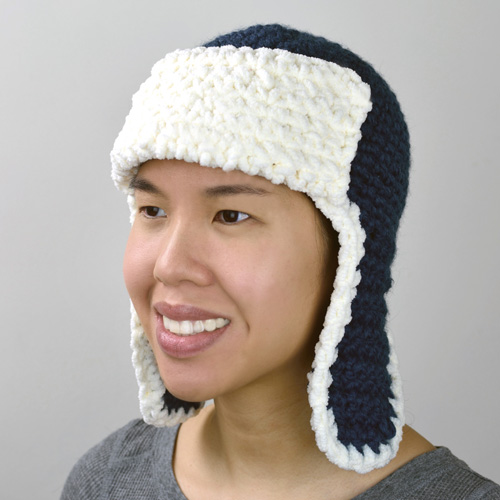 Click here to see full pattern details!
All purchases help to support Crochet Spot and are greatly appreciated! Please log in or create a new account at the Crochet Spot Store to purchase this pattern. Premium Pattern Members may log into the store and download the pattern for free.