Crochet Pattern: Birthday Cake Hat (5 Sizes)
By Rachel Choi –
Be the first to comment
Crochet this goofy hat for the birthday boy or girl. Add as many candles as needed. Crochet it in any size, ranging from babies to kids to adults. The Birthday Cake Hat would make a fun photo prop for baby or children photo shoots. Too embarrassed to wear a cake on your head? You can also use it as a table decoration! Crochet the cake with colors to match the theme of the party. You can also personalize the "Happy Birthday" on the front with the person's name or your own message.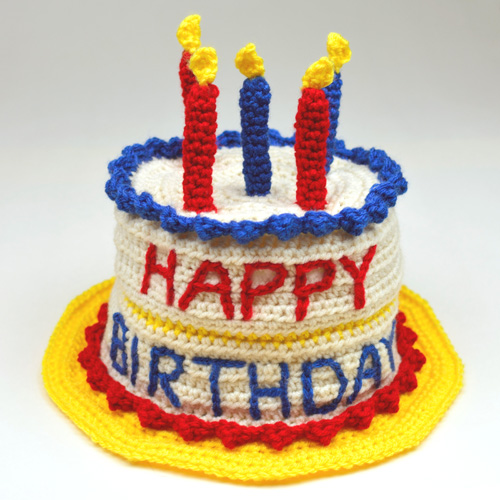 Click here to see full pattern details!
All purchases help to support Crochet Spot and are greatly appreciated! Please log in or create a new account at the Crochet Spot Store to purchase this pattern. Premium Pattern Members may log into the store and download the pattern for free.