Crochet Pattern: Bow Tie Barefoot Sandals
By Rachel Choi –
1 Comment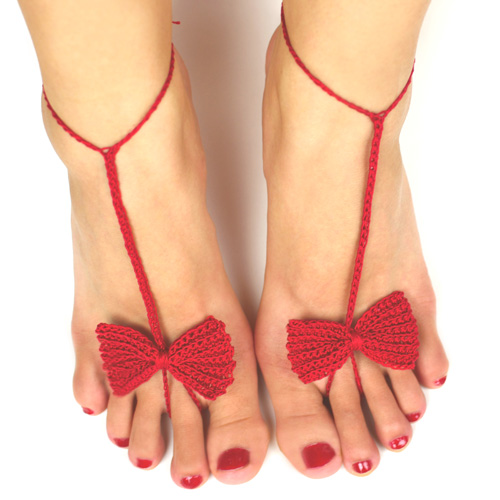 Kick off summer with a pair of barefoot sandals. If you're obsessed with bow ties, this pair is designed just for you! The barefoot sandal has a simple, sleek design that is crocheted all in one piece. The sandal has a thin loop that goes around the toe, a straight line that goes up the foot, and simple chains that create straps to tie around the ankle. The bow is crocheted separately then attached to the sandal. The sandal will fit most adults and can be adjusted if desired by crocheting more or less chains.
Click here to see full pattern details!
All purchases help to support Crochet Spot and are greatly appreciated! Please log in or create a new account at the Crochet Spot Store to purchase this pattern. Premium Pattern Members may log into the store and download the pattern for free.