Crochet Pattern: Bun and Ponytail Hat (5 Sizes)
By Rachel Choi –
1 Comment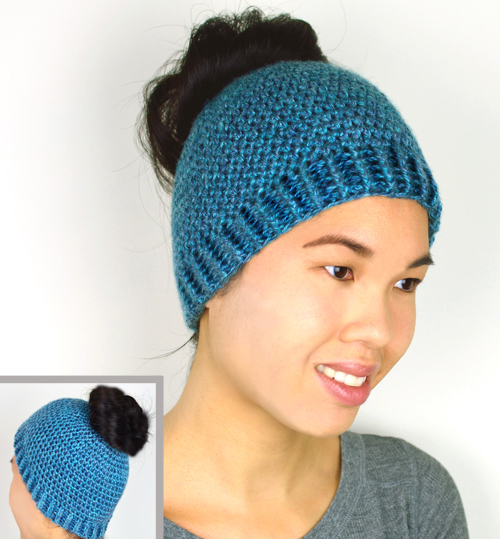 This crochet pattern was requested by a Crochet Spot reader!
This hat is designed for the messy buns and the high ponytails. No need to squish your hair when you wear hats, let it stick out the top. Each hat size is crocheted with an elastic opening so that it stretches easily over the hair and doesn't leave a large gap between hair and hat. A tutorial for crocheting with the elastic is included. This pattern comes in 5 sizes, ranging from baby (if they're blessed with lots of hair!) to adults, so that everyone in the family can have one!
Click here to see full pattern details!
All purchases help to support Crochet Spot and are greatly appreciated! Please log in or create a new account at the Crochet Spot Store to purchase this pattern. Premium Pattern Members may log into the store and download the pattern for free.