Crochet Pattern: Classic Cardigan Sweater
By Rachel Choi –
15 Comments
New in the Crochet Spot Store, this pattern is for a classic cardigan with ribbed edgings that never goes out of style. This cardigan can be crocheted in 9 different sizes and every size in between. Crocheted from the top down, you can try on the cardigan as you crochet it to make sure it fits perfectly. You can adjust the size while you crochet making the bust and arm holes as wide or narrow as you like. The length of the body, sleeves and collar can all be adjusted as well to make shorter or longer cardigans. This pattern creates the cardigan in one pieces, so that the only sewing needed is for sew on the buttons.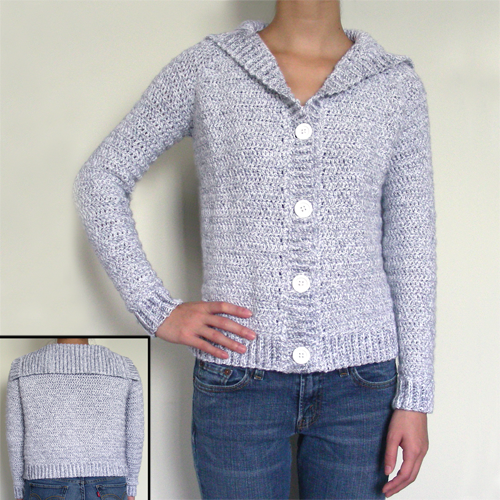 Click here to see full pattern details!
All purchases help to support Crochet Spot and are greatly appreciated! Please log in or create a new account at the Crochet Spot Store to purchase this pattern. Premium Pattern Members may log into the store and download the pattern for free.