Crochet Pattern: Classic Children Pullover Sweater (8 Sizes)
By Rachel Choi –
Be the first to comment
The classic pullover sweater pattern is now available in children sizes! This sweater is crocheted seamlessly in the round, like a spiral. It's constructed raglan style, from the top down, all in one piece so that no sewing is required. Top down construction makes it easy to try on the sweater as you crochet to ensure you get a perfect fit. Easily adjust the bust, body, or sleeves to be wider or longer as you crochet. Feel free to embellish this classic sweater by adding your own appliques or edgings.
This sweater is also available in adult and baby sizes.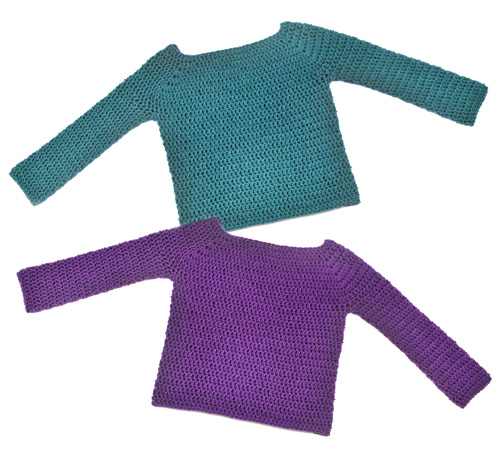 Click here to see full pattern details!
All purchases help to support Crochet Spot and are greatly appreciated! Please log in or create a new account at the Crochet Spot Store to purchase this pattern. Premium Pattern Members may log into the store and download the pattern for free.