Crochet Pattern: Hooded Fox Scarf (3 Sizes)
By Rachel Choi –
Be the first to comment
Requested by a Crochet Spot reader, this patterns uses my classic hooded scarf crochet pattern, with the addition of fox ears. This cute scarf can be crocheted in 3 different sizes: toddler, child, and adult. You can also customize the length and width of the scarf as you desire by following the instructions within the pattern. The front of the scarf is edged with a ribbing pattern to give the scarf texture. The deep pockets are placed on both sides of the scarf to help keep your hands toasty warm.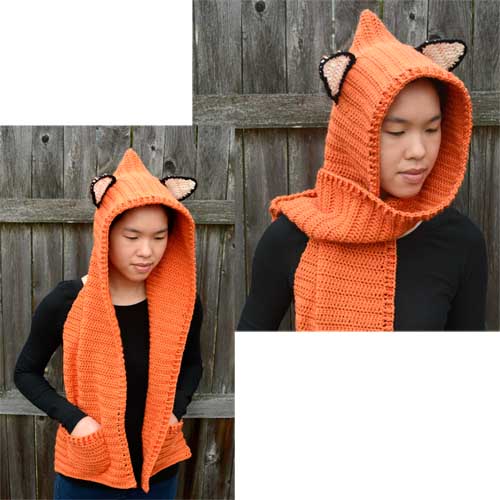 Click here to see full pattern details!
All purchases help to support Crochet Spot and are greatly appreciated! Please log in or create a new account at the Crochet Spot Store to purchase this pattern. Premium Pattern Members may log into the store and download the pattern for free.