Crochet Pattern: Reindeer Hat (5 Sizes)
By Rachel Choi –
Be the first to comment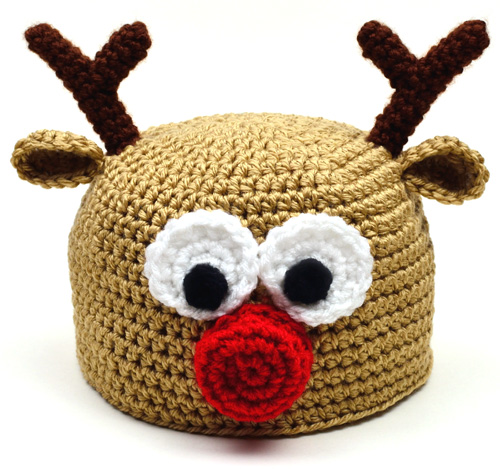 This goofy, cute reindeer hat pattern includes 5 sizes: baby, toddler, child, adult, and large adult. You can crochet matching hats for everyone in the family! The hat is crocheted seamlessly in the round, like a spiral. The face is crocheted separately and then sewn onto the hat.
Click here to see full pattern details!
All purchases help to support Crochet Spot and are greatly appreciated! Please log in or create a new account at the Crochet Spot Store to purchase this pattern. Premium Pattern Members may log into the store and download the pattern for free.