Crochet Pattern: Shelly Mesh Plarn Bag
By Rachel Choi –
Be the first to comment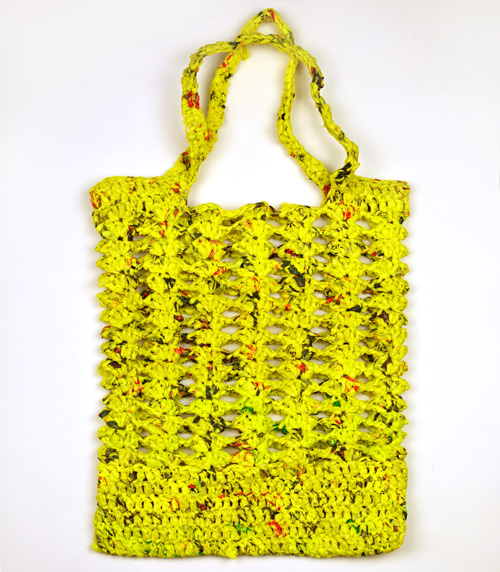 Recycle your plastic grocery bags by cutting and tying them into plarn (plastic yarn) and crocheting a brand new tote bag! This pattern uses about 50 average sized grocery bags. The pattern is worked in the round from the bottom up, including the handles, with no sewing required. The stitch pattern is solid on the very bottom of the bag and changes to a shell stitch mesh pattern for the body. The plarn material is sturdy and does not stretch like traditional yarn, making it perfect for crochet bags.
Click here to see full pattern details!
All purchases help to support Crochet Spot and are greatly appreciated! Please log in or create a new account at the Crochet Spot Store to purchase this pattern. Premium Pattern Members may log into the store and download the pattern for free.