Crochet Pattern: Snowman Toilet Paper Roll Cover
By Rachel Choi –
Be the first to comment
It's always a good idea to keep extra rolls of toilet paper in the bathroom, especially when you have guests over. Crochet this cute snowman to cover up a couple of rolls and sit him on the counter or on the back of the toilet. The snowman holds 2 rolls, and when you remove a roll the snowman shrinks/melts and becomes shorter! You can easily adjust the height of the snowman to hold more or less rolls by using the instructions within the pattern.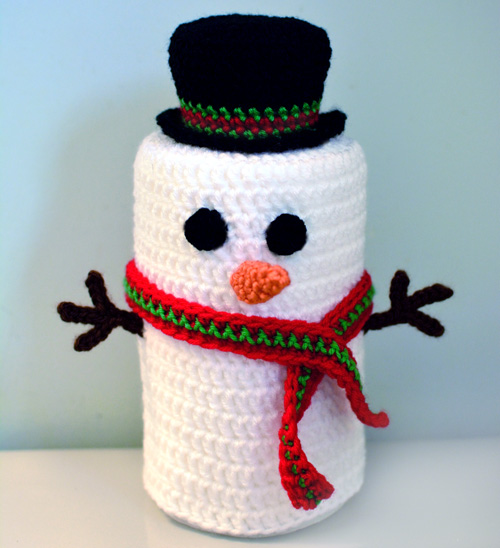 Click here to see full pattern details!
All purchases help to support Crochet Spot and are greatly appreciated! Please log in or create a new account at the Crochet Spot Store to purchase this pattern. Premium Pattern Members may log into the store and download the pattern for free.