40% OFF Crochet Patterns for You!
By Rachel Choi –
Be the first to comment
You've been shopping for all your family and friends, but don't forget about yourself! As a gift from me to you, please enjoy select crochet patterns in the Crochet Spot Store for 40% off! If you've been eying a crochet pattern in the store, now would be the time to get it. I chose some of the most poplar patterns that I think would make wonderful gifts that you can crochet for yourself. After all the work you've done this year, I think you deserve it!
Click here to visit the Crochet Spot Store!
To enjoy this discount, there's no need to use coupon codes when checking out. Simply add the patterns you'd like to your cart since patterns that are apart of this sale are already marked down. Sale ends Thursday, December 27, 1012 at 11:59pm EST.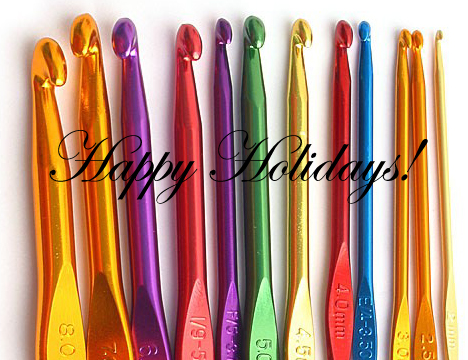 No matter where you are in the world, or what holiday you are celebrating, I hope you all have a good one! Have a wonderful time with family and friends…but don't forget to sneak a bit of crocheting in too!