How to Add an Adjustable Ring to a Project
By Candace –
10 Comments
The adjustable ring is a great method for starting crocheting in the round, but what about using it in the middle of projects or at the end? This tutorial shows you how to make an adjustable ring that you can use to create keyholes or other features within a project or add a finishing touch to your project.

First, get to a point in your project where you would like to put the adjustable ring.
After completing a stitch, draw up the loop.
Wrap your yarn 2 more times behind this loop.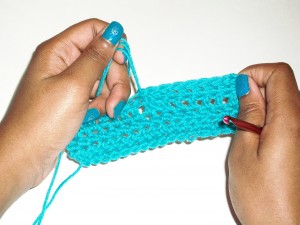 Insert your hook into the ring next to your last stitch and grab onto the working yarn.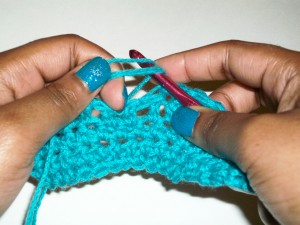 Pull up a loop.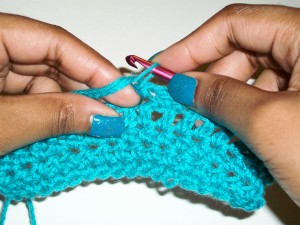 Chain as many stitches as you need to start working in the ring (Ch 1 for a sc, 2 for a hdc, etc.) and crochet into the loop as you would with an ordinary adjustable ring.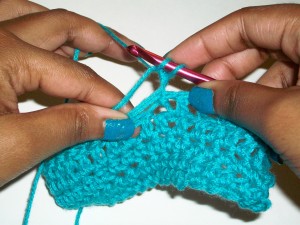 When you have the desired number of stitches, pull on the rear loop to close your ring. If your loops have gotten confused in the process of crocheting, test both loops until one draws closed.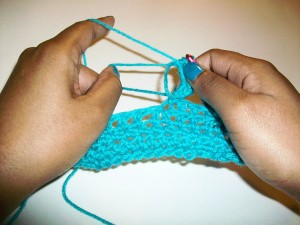 Finish off or continue crocheting. To finish off the loop, cut it and weave in the ends.
Need help? Leave a comment, and I'll help you out.