It's My Birthday, Let's Celebrate!
By Rachel Choi –
20 Comments
Yup, that's right! I'm getting older as I type this. But with age, comes another year well lived and lots of crochet projects checked off the to-do list. Although I do not have any extravagant plans, and will probably go about my day as usual, I think this year I'll celebrate by wearing my birthday cake hat around the house. It will give me much joy to watch my dogs tilt their heads at me and give me goofy looks. My cats may even try and swat at the candles. Best of all, it will remind my family that it's my birthday and they have to make dinner and clean the dishes instead of me!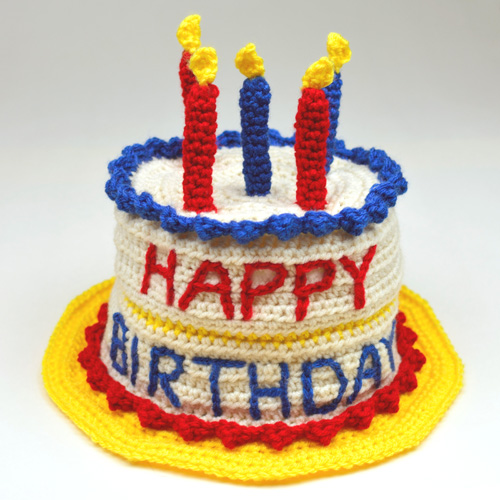 If you would like to crochet a birthday cake hat to celebrate a birthday that's coming up, I've discounted the pattern to 30% OFF starting now and ending on July 5, 2016. No need to use any coupon codes. The pattern has already been marked down. Simply add the pattern to your cart and check out. Here's the link to the hat pattern: //www.crochetspot.com/store/?pattern=377
What are you waiting for? Grab your crochet hook and start crocheting and celebrating!