30 Feet Tall Lions at 2012 Olympics
By Rachel Choi –
8 Comments
I've been meaning to tell you this a couple weeks ago, but YES it is official! There will be three (not one, but three) 30 feet tall crocheted lions at the 2012 Olympics. A while ago I wrote about the possibility of Crochet Art at the 2012 Olympics, and now the committee chose a crochet piece. Shauna Richardson is the crocheter and will be crocheting for 2 years to get those lions done.
If you're not a fan of the Olympics, maybe you'd at least be a fan of seeing giant crocheted lions?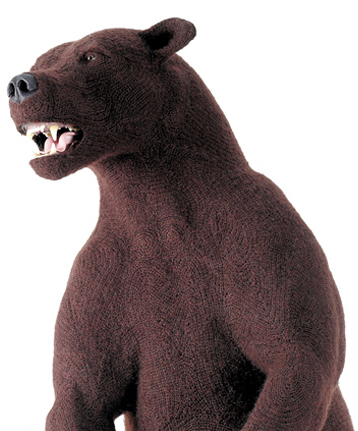 You can take a look at the other decorations that have been chosen for the 2012 Olympics in London here. They seem very odd yet still fun!