30% OFF Diamond Eyelet Wrap Sweater Crochet Pattern
By Rachel Choi –
Be the first to comment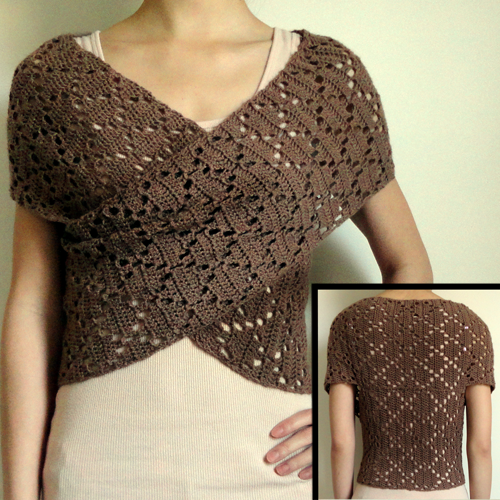 Now 30% OFF in the Crochet Spot Store, this is an easy pattern that creates a sweater by wrapping a single, long, rectangular wrap around your body. The stitch pattern used to create the wrap is the diamond eyelet pattern, which is a great combination of being lacy and solid, so that it drapes easily yet still looks like a sweater's fabric. A photo tutorial is included for wrapping the wrap around the body to create the sweater look. This wrap sweater can be made to fit any body shape and size!
Click here for 30% OFF!
Pattern is already marked down. There is no need for coupon codes. Log in, then add the pattern to your cart and check out. All purchases can be downloaded directly from your account once completed. Offer ends April 4, 2019.