30% OFF Classic Mesh Sweater Crochet Pattern
By Rachel Choi –
Be the first to comment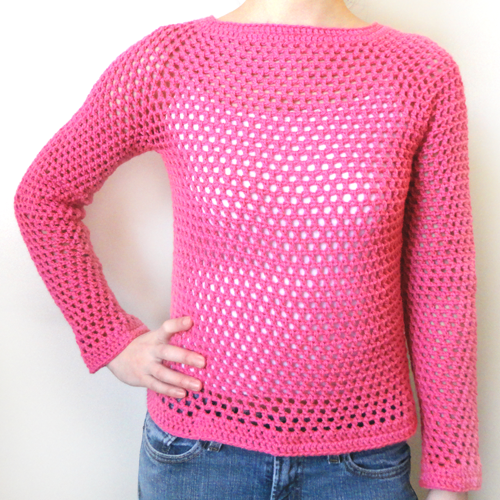 Now 30% OFF in the Crochet Spot Store, the classic mesh sweater is light weight and great for layering. The sweater is crocheted from the top down with NO sewing required! It can be made in 9 different sizes from X-Small to 5X. Try it on as you go to ensure the proper fit. The sweater is intended to have a tight fit, but if a looser fit is desired simply crochet the next size up. As an adjustable sweater, you can make the sleeves as long or short as you like to create short sleeves or long sleeve.
Click here for 30% OFF!
Pattern is already marked down. There is no need for coupon codes. Log in, then add the pattern to your cart and check out. All purchases can be downloaded directly from your account once completed. Offer ends July 19, 2018.