30% OFF First-Timer Doily Crochet Pattern
By Rachel Choi –
2 Comments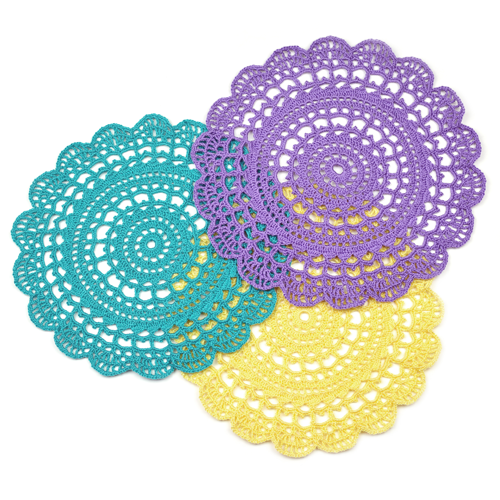 Now 30% OFF in the Crochet Spot Store, the First-Timer Doily is a great pattern for beginners who want to try doilies for the first time. Yet, it is still and interesting enough pattern for experienced doily makers. The pattern uses a slightly thicker thread to make it easier for first-timers to hold and work with. Crochet your own set of doilies in a variety of colors!
Click here for 30% OFF!
Pattern is already marked down. There is no need for coupon codes. Log in, then add the pattern to your cart and check out. All purchases can be downloaded directly from your account once completed. Offer ends March 15, 2018.