30% OFF Witch Hat Crochet Pattern
By Rachel Choi –
Be the first to comment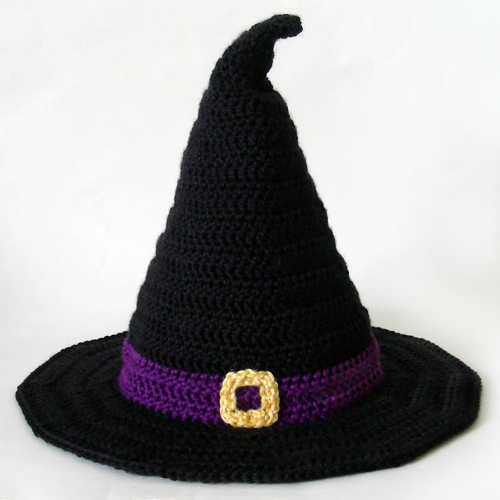 Now 30% OFF in the Crochet Spot Store, crochet this witch hat to top off your Halloween costume or to play dress up around the house. This hat isn't just for babies or kids, but for adults too! The witch hat is crocheted in the round with double crochet stitches. For best shaping, use a yarn that is stiff rather than soft. You can also starch the hat when you're finished if desired.
Click here for 30% OFF!
Pattern is already marked down. There is no need for coupon codes. Log in, then add the pattern to your cart and check out. All purchases can be downloaded directly from your account once completed. Offer ends November 1, 2018.