Crochet Pattern: Alien Container
By Rachel Choi –
Be the first to comment
Here is a fun storage container for kids (or even adults). This container with attached lid is shaped like a cute alien! The head folds back so that you can store small objects or craft supplies, such as crayons as shown in the photo. Crochet this alien container in your child's favorite color. You can even crochet a bunch of them to create an entire set. Although not required, the container can be stiffened or starched if desired.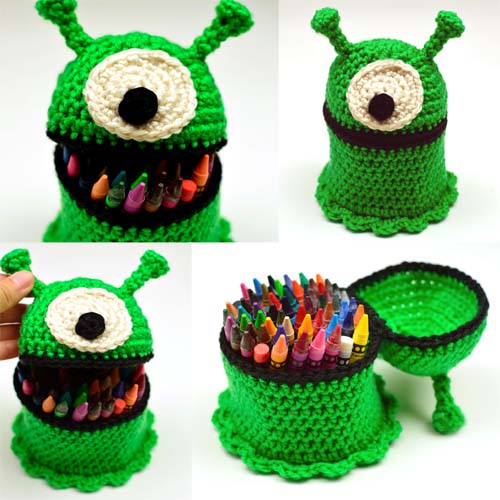 Click here to see full pattern details!
All purchases help to support Crochet Spot and are greatly appreciated! Please log in or create a new account at the Crochet Spot Store to purchase this pattern. Premium Pattern Members may log into the store and download the pattern for free.