Crochet Pattern: Barbie Doll Summer Dresses
By Rachel Choi –
6 Comments
New in the Crochet Spot Store, these 3 summer style dresses are crocheted without having to sew pieces together! Each dress has a tight fit, since they are to be made using size 10 thread. The dresses are all secured to the dolls using tie straps rather than traditional Velcro or snaps so you don't have to worry about sewing or gluing them on. Although these dress are shown in the photo on a Barbie doll, they will also fit other fashion dolls of the same size.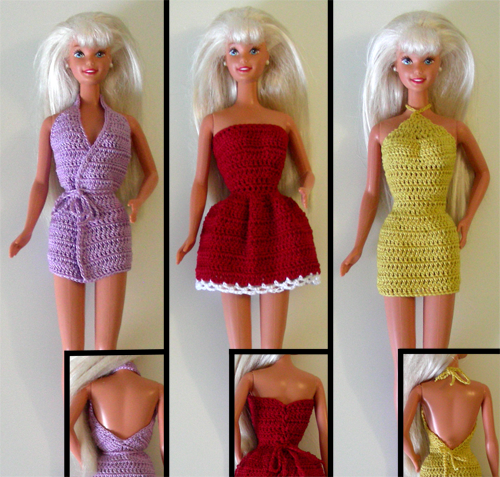 Click here to see pattern details!
All purchases help to support Crochet Spot and are greatly appreciated! Please log in or create a new account at the Crochet Spot Store to purchase this pattern. Premium Pattern Members may log into the store and download the pattern for free.