Crochet Pattern: Big Heart Blanket
By Rachel Choi –
1 Comment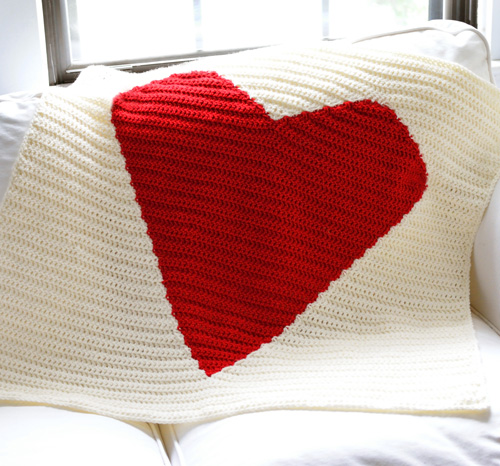 This pattern was requested by a Crochet Spot reader!
Show your love by crocheting this baby sized blanket with a big, giant heart. The blanket is crocheted all in one piece with no sewing required. Experience changing colors is recommended but not required, as there are photo tutorials and tips included for making smooth color changes. This 30″ square blanket is the perfect size for babies and toddlers, but can be made larger or smaller by sewing multiple squares together or adjusting the gauge as you desire.
Click here to see full pattern details!
All purchases help to support Crochet Spot and are greatly appreciated! Please log in or create a new account at the Crochet Spot Store to purchase this pattern. Premium Pattern Members may log into the store and download the pattern for free.