Crochet Pattern: Circles and Squares Blanket
By Rachel Choi –
3 Comments
This blanket is made up of two types of motifs: a circle in a square, and concentric squares in a square. The motifs are sewn together, then a finishing border is crocheted around it. Crocheted with multiple colors, this blanket creates a fun pattern that is great for baby and children's blankets but can also be used for larger adult blankets. The pattern includes instructions for various sizes ranging from baby size to king bedspread. Choose bright colors for a bold look, or neutral colors for a more subtle blanket. The blanket makes a unisex pattern. For a gender specific blanket simply choose the colors that you like.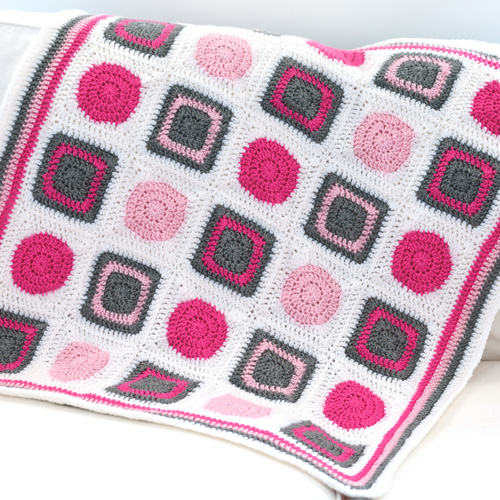 Click here to see full pattern details!
All purchases help to support Crochet Spot and are greatly appreciated! Please log in or create a new account at the Crochet Spot Store to purchase this pattern. Premium Pattern Members may log into the store and download the pattern for free.