Crochet Pattern: Quick Circle Baby Blanket
By Rachel Choi –
Be the first to comment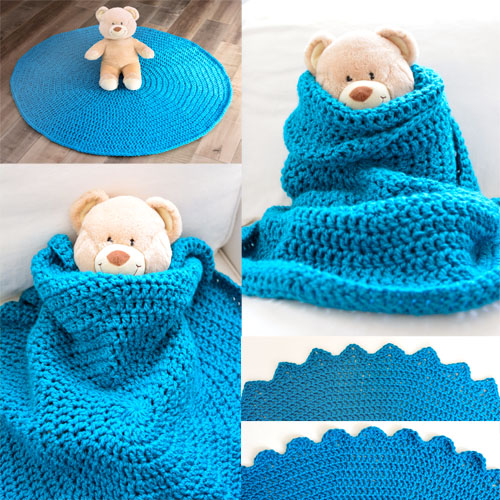 Need a last minute baby shower gift or something quick and cozy to wrap your baby in? With bulky weight yarn and a large crochet hook, this blanket works up fast. The circle shape makes it great for draping over car seats, contouring as a lap blanket, wrapping around baby, or simply using it as a rug or play mat. The blanket is crocheted seamlessly in the round, from the center out. Choose from 3 different border options: straight, pointy, or scallop.
Click here to see full pattern details!
All purchases help to support Crochet Spot and are greatly appreciated! Please log in or create a new account at the Crochet Spot Store to purchase this pattern. Premium Pattern Members may log into the store and download the pattern for free.