Crochet Pattern: Giraffe Security Blanket
By Rachel Choi –
Be the first to comment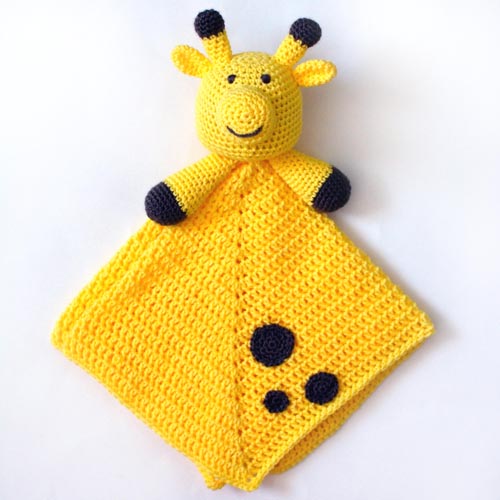 Crochet this giraffe lovey for a little boy or girl who can use an extra snugly friend. The security blanket makes a great gender neutral gift for a baby shower. The giraffe is crocheted amigurumi style and then attached to a small square blanket. All of the pieces are crocheted seamlessly in the round, like a spiral.
Click here to see full pattern details!
All purchases help to support Crochet Spot and are greatly appreciated! Please log in or create a new account at the Crochet Spot Store to purchase this pattern. Premium Pattern Members may log into the store and download the pattern for free.