Crochet Pattern: Bow Peep Tote
By Claire Ortega-Reyes –
4 Comments
Ever wondered what Bo Peep would have toted to the beach? Well, aside from her sheep of course.
New in the Crochet Spot Store, this pattern includes directions for making this roomy striped tote and the ribbon brooch. So, you get not one, but two patterns! The sweet bag is crocheted seamlessly in one piece – no assembly or sewing required. The instructions for the optional bow brooch include step-by-step photographs for your convenience. This bow was actually used in a recent tutorial: How to Use a Safety Pin as a Pin Back for Brooches.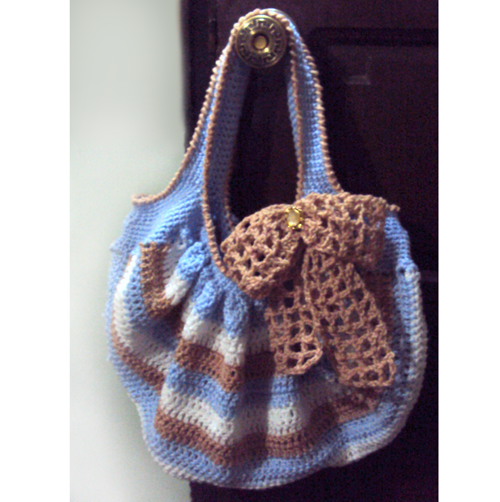 Click here to see pattern details!
All purchases help to support Crochet Spot and are greatly appreciated! Please log in or create a new account at the Crochet Spot Store to purchase this pattern. Premium Pattern Members may log into the store and download the pattern for free.