Crochet Pattern: Christmas Light Garland
By Rachel Choi –
1 Comment
There's a new pattern in the Crochet Spot Store! Crochet this fun garland of Christmas lights to wrap around your Christmas tree or hang it along a window or fireplace mantel with the Christmas stockings. There's nothing like cute lights that don't need electricity! Each bulb is crocheted separately and then crocheted together to form a "wire" of lights. A step-by-step photo tutorial is included for assembling the lights together. Feel free to make as many light bulbs as you want to make the garland as long or sort as desired.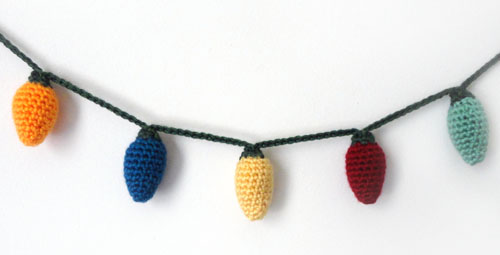 Click here to see full pattern details!
All purchases help to support Crochet Spot and are greatly appreciated! Please log in or create a new account at the Crochet Spot Store to purchase this pattern. Premium Pattern Members may log into the store and download the pattern for free.