Crochet Pattern: Broomstick Lace Summer Scarf
By Rachel Choi –
7 Comments
New in the Crochet Spot Store, this decorative scarf is made using repetitive broomstick lace stitches that create a subtle striped pattern. The scarf is crocheted with 2 strands of size 10 thread held together making it a very light and airy scarf, great for the summer and warm weather months. Using 2 strands of thread also allows for the scarf to be multicolored, so feel free to pick your 2 favorite colors to crochet with!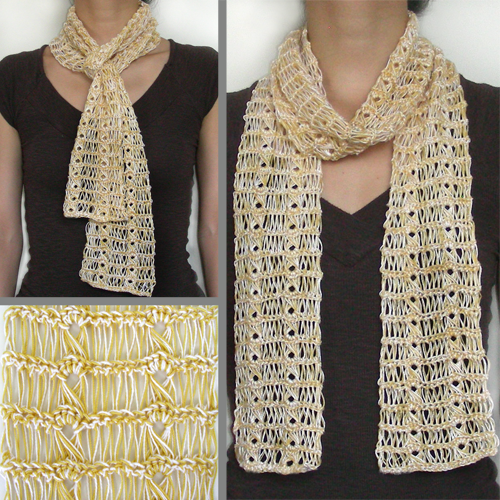 Click here to see full pattern details!
All purchases help to support Crochet Spot and are greatly appreciated! Please log in or create a new account at the Crochet Spot Store to purchase this pattern. Premium Pattern Members may log into the store and download the pattern for free.