Crochet Pattern: Chevron Pillow Covers
By Rachel Choi –
2 Comments
Add a pop of color to your pillows with a classic chevron pattern. Following the instructions within this pattern, you can create a pillow cover for any sized square or rectangle pillow. Unlike other chevron patterns, this pattern is solid and is crocheted with sharp peaks and valleys to ensure a bold stitch. The pillow cover can either be sewn to be permanently on the pillow or removable so that you can toss it in the wash when needed.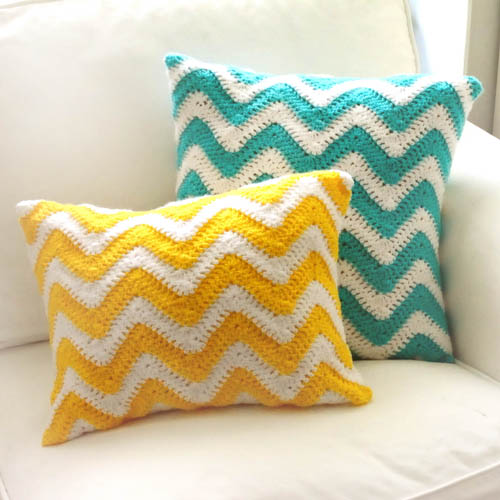 Click here to see full pattern details!
All purchases help to support Crochet Spot and are greatly appreciated! Please log in or create a new account at the Crochet Spot Store to purchase this pattern. Premium Pattern Members may log into the store and download the pattern for free.