Crochet Pattern: Christmas Character Ball Ornaments (Set #2)
By Rachel Choi –
Be the first to comment
This crochet pattern was requested by a Crochet Spot reader!
If you crocheted the original Christmas Character Ball Ornament Set, here are more characters to add to the collection! This set has 5 new characters: angel, drummer boy, nutcracker, penguin, and polar bear. Each character is crocheted in the round, in the shape of a traditional Christmas ball ornament, but has added limbs, face, and accessories to make each of them unique. Crochet all of the characters for your tree or give them as gifts.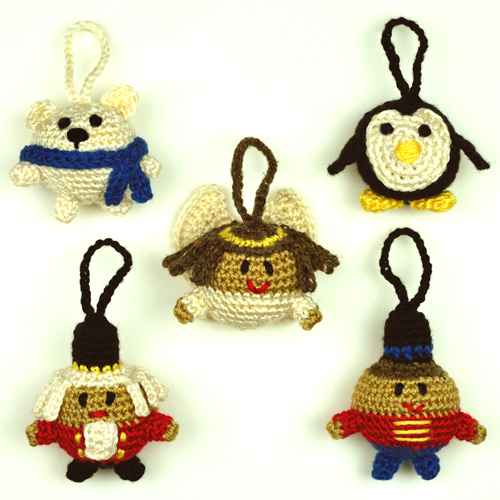 Click here to see full pattern details!
All purchases help to support Crochet Spot and are greatly appreciated! Please log in or create a new account at the Crochet Spot Store to purchase this pattern. Premium Pattern Members may log into the store and download the pattern for free.