Crochet Pattern: Chunky Lacy Chevron Afghan
By Rachel Choi –
Be the first to comment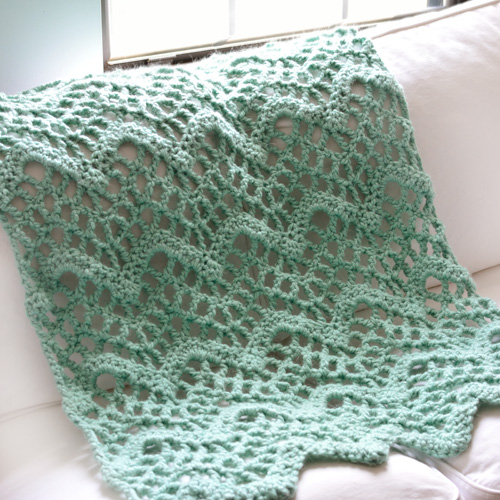 Thickness, lace, and chevrons all in one afghan? Yes, you read that right! It might sound like an odd combination, but it truly works to create a warm, modern, fashionable afghan. Use it as a blanket or even wrap it around you like a shawl. Using one of my all time favorite stitch patterns, this afghan is crocheted from the bottom up in one solid color, although you are welcomed to change colors if you prefer. The pattern creates a chevron pattern by alternating solid and lacy rows. Using a super bulky weight yarn and a large crochet look, the afghan will probably be one of the fastest you've ever crocheted.
Click here to see full pattern details!
All purchases help to support Crochet Spot and are greatly appreciated! Please log in or create a new account at the Crochet Spot Store to purchase this pattern. Premium Pattern Members may log into the store and download the pattern for free.