Crochet Pattern: Cozy Baby Cardigan Sweater (5 Sizes)
By Rachel Choi –
Be the first to comment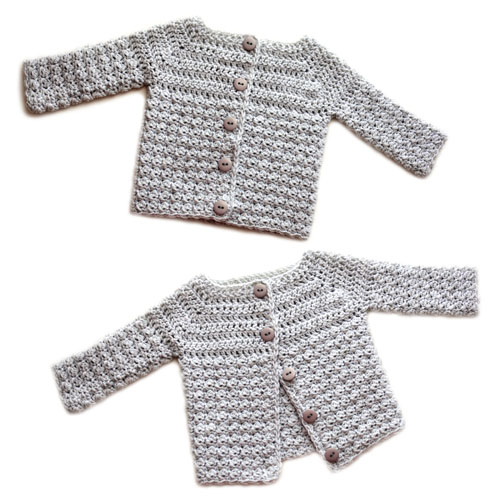 This cozy little sweater is great for baby boys and girls. The unisex design uses simple stitches to give a classic look. The sweater is crocheted all in one piece from the top down, with no sewing required. The raglan construction allows you to easily adjust the size of the sweater as you crochet or try it on as you go if you wish. Choose a neutral color so that baby can wear it with many different outfits or go bright and bold for a unique look. Feel free to use multiple colors to create stripes.
Click here to see full pattern details!
All purchases help to support Crochet Spot and are greatly appreciated! Please log in or create a new account at the Crochet Spot Store to purchase this pattern. Premium Pattern Members may log into the store and download the pattern for free.