Crochet Pattern: Cushioned Cat Bed
By Rachel Choi –
1 Comment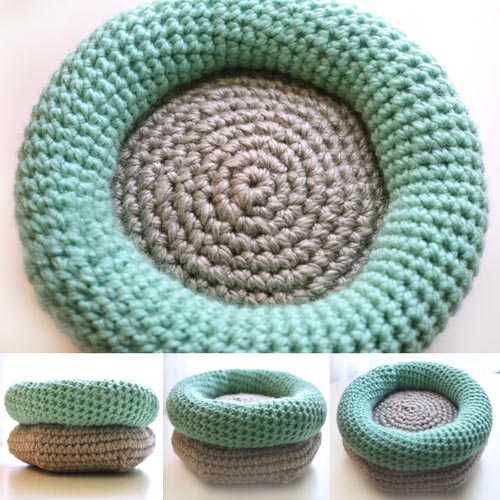 This pattern was requested by a Crochet Spot reader!
Spoil your kitty cat with this extra cushioned cat bed. Crochet this cat bed starting with the cushioned base, which is crocheted all in one piece. Then add the cushioned bumped on top of the base to complete the bed. This round doughnut bed is perfect for kitty to curl up in. You can also crochet it for small dogs or other small pets.
Click here to see full pattern details!
All purchases help to support Crochet Spot and are greatly appreciated! Please log in or create a new account at the Crochet Spot Store to purchase this pattern. Premium Pattern Members may log into the store and download the pattern for free.