Crochet Pattern: Pumpkins (3 Sizes)
By Rachel Choi –
3 Comments
This crochet pattern was requested by a Crochet Spot Reader!
Crochet a few pumpkins to add to your fall, autumn, or Halloween decorations. The pattern set includes 3 sizes of pumpkins to crochet. Each pumpkin is crocheted seamlessly in the round, like a spiral. A photo tutorial for shaping the pumpkins is included. For a cute jack o' lantern or amigurumi style pumpkin, free free to add your own face.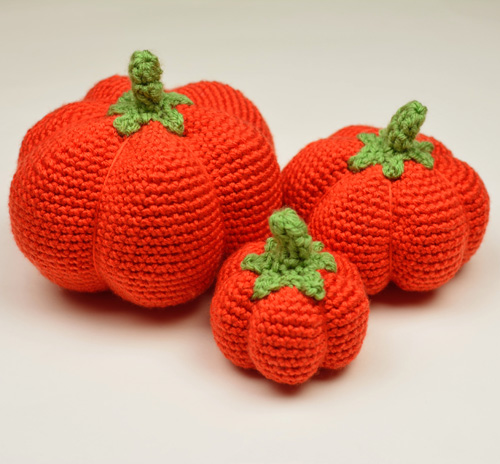 Click here to see full pattern details!
All purchases help to support Crochet Spot and are greatly appreciated! Please log in or create a new account at the Crochet Spot Store to purchase this pattern. Premium Pattern Members may log into the store and download the pattern for free.