Crochet Pattern: Jack O' Lantern Hat (5 Sizes)
By Rachel Choi –
2 Comments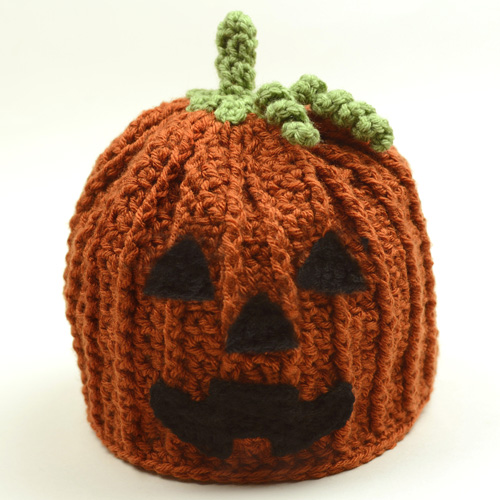 This pattern was requested by a Crochet Spot reader!
There's never a shortage of pumpkins and jack o' lanterns for Halloween! This hat is crocheted seamlessly in the round, from the top down with a ridged pattern. Then the stem and face are sewn on. Use the jack o' lantern hat as a quick and simple Halloween costume for babies, children or adults. Alternatively, you can use it as home decor by stuffing the inside and setting it on a table.
Click here to see full pattern details!
All purchases help to support Crochet Spot and are greatly appreciated! Please log in or create a new account at the Crochet Spot Store to purchase this pattern. Premium Pattern Members may log into the store and download the pattern for free.